FG News
Scientists Discovered a Lake under a Volcano
25 Nov 16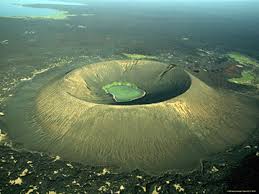 A huge lake has been found by scientists from the University of Bristol. The amalgamation of scientists from different universities such as Germany, France, Canada and Wales, have revealed a huge magnetic lake.
As per the scientists' claimed this is the biggest fresh water lake ever. We have not found something like this before said the researchers. The scientists also added that the finding can answer why and how volcanoes erupt. The scientists are also expecting that similar water lakes may be hidden under other volcanoes.
The body of water dissolved into partially molten rock at a temperature of almost 1,000 degrees Celsius is known as freshwater lakes. They have observed, that the rock found inside the lake is not fully molten, but partly molten. Only about 10 to 20 percent of the rock is actually liquid; the rest is solid. The rock at these depths is at a temperature of about 970°C, said the researchers. Currently the scientists are working on the research to get an idea of why volcanoes form and about its predictions of when it is going to erupt.
Read more
Shikhar Dhawanto be Replaced in the Next International ODI
20 Sep 17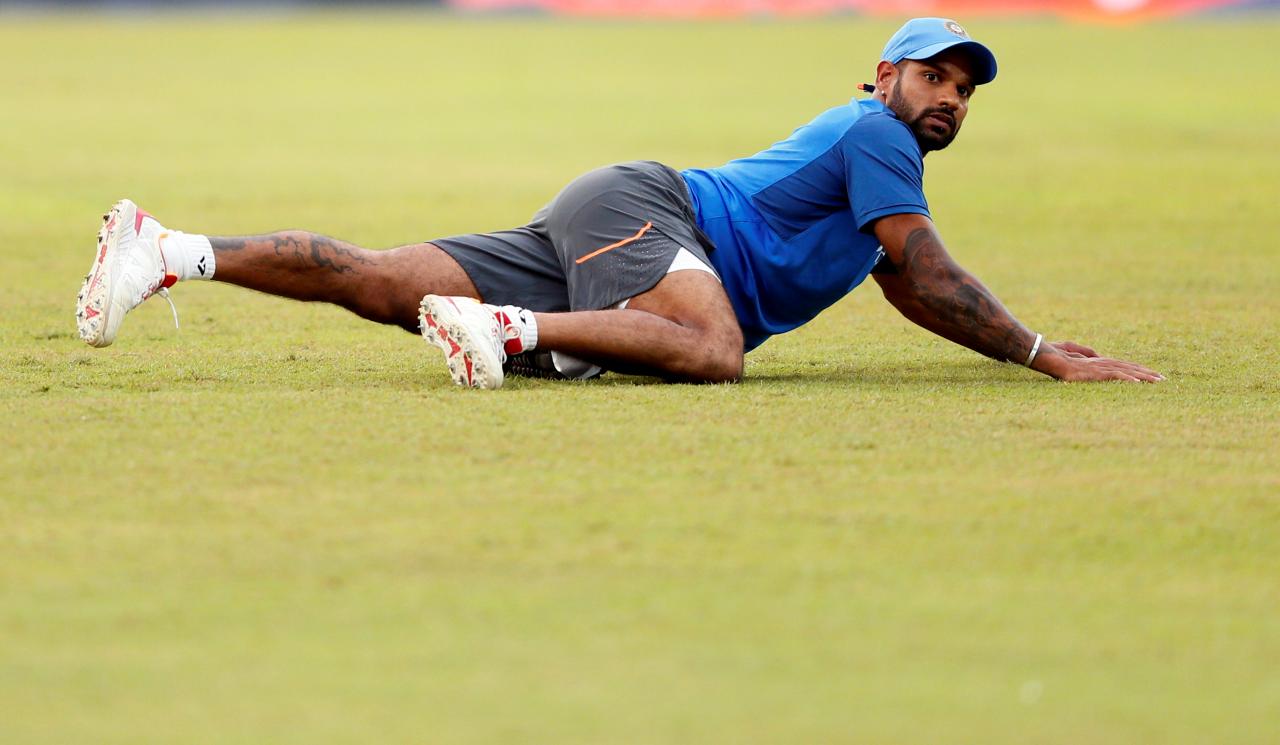 Sikhar Dhawn who is considered as the star of present cricket day, is supposed to be out of the series of one day matches against Australia. A statement has been released by the Board of Control of Cricket in India (BCCI) on Thursday, announcing that Shikhar Dhawan will not be there to play in the one day series against Australia as his wife is not well. The first match of that series will be played in Chennai on 17th September. After the present announcement it is being speculated that Ajinkya Rahane would replace him. The Indian Vice Captain Rohit Sharma has also given some clue that Rahane may replace his opening partner Dhawan. Rohit Sharma said that Dhawan is a great player and starting from the Champions Trophy till the last tour of Sri Lanka, he has had performed wonderfully. But, there are a few players to replace him; Ajinkya Rahane is one of them. He had played remarkably well in the West Indies series and won the man of the series title. Rohit Sharma expressed his trust in Rahane and said that Rahane is totally capable of performing and handling any kind of situation. In the interview Rohit Sharma said that it is the duty of the player to take up the role if the player at the other end is struggling. The strategy of the game is decided as per the requirement of the team.
By: Anita
Concussion may lead Towards MS in Future
20 Sep 17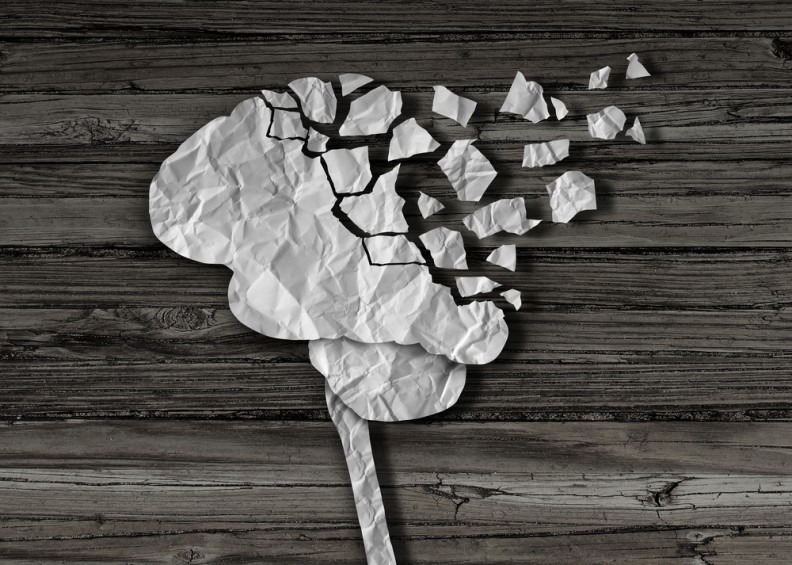 Head is considered the most sophisticated parts of our body that is made up of various nerves and tissues. Human brain remains safe inside the brain but a small injury can spoils one's life forever. Concussion is a brain injury caused by a blow to the head (even a mild blow) or a violent shaking of the head. It may at that time result in consciousness, and can lead to temporary cognitive symptoms. Concussion in teenagers increases the risk of multiple sclerosis (MS) in life on a later stage; however, this does not happen with children of younger age. The symptoms of concussion may include headache, confusion, lack of coordination, memory loss, nausea, vomiting, dizziness, ringing in the ears, sleepiness. The reason of developing MS depends on combination of genetic vulnerability and environmental exposures. Teenagers are more prone to MS as their body's immune system prevents them to function correctly over time than to younger children. It is also not necessary that each concussion will lead to MS. There is no exact treatment for concussion. It is recommended to avoid repetitive head injury, take rest and should temporarily reduce time spent on sports, video games, TV. It is also advised to use helmet while playing sports that may cause head injury like Boxing and Cycling. After any hit to the head, it's important to watch the athlete for any symptoms or signs of a concussion.
By: Anita Aishvarya
Content: www.sciencedaily.com
Read more
Veteran Tennis Player Leander Paes Plays for His Passion
19 Sep 17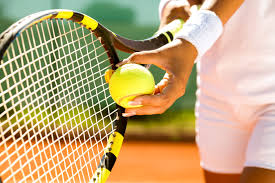 During a recent interview with Leander Paes, he said that he loves the game and is still playing it for his passion.
Leander might have been unseen in India's Davis Cup squad. However, the Indian tennis player is no mood to quit the game until now. Paes said he has nothing to prove to anyone at this stage of his career. Moreover, he also added that his career speaks for itself. The veteran sports person, Paes stated, "at this stage, I play because I love my tennis. I'm very passionate about being an athlete and the lifestyle it incorporates".
As per the reports, Paes started his career at the age of 16 in 1990 and carries a record for the most Davis Cup doubles wins with 42 victories (equal to Nicola Pietrangeli). He was dropped by new non-playing captain Mahesh Bhupathi for the tie against Uzbekistan earlier this year.
In spite of the ignorance by his one-time partner, the 44-year-old Leander has not lost hope and by his own admission, he is still playing the game for the love of it.
Content: sports.ndtv.com
By: Priyanka Negi
Read more
Smart Software That Can Detect People's Action
19 Sep 17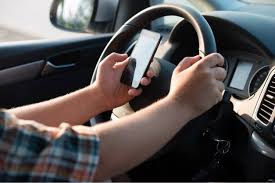 Scientists have recently developed a computer algorithm that is capable of detecting when drivers are texting or engaged in other distracting activities.
This system work with the help of internally attached cameras and artificial intelligence to identify hand movements that deviate from normal driving behavior and grades or classifies them in terms of possible safety threats.
The developer of this well-researched program, Fakhri Karray, stated that information could be used to improve road safety by warning or alerting drivers when they are dangerously distracted.
The scientists also added that advanced self-driving features are increasingly added to conventional cars which can harm drivers focus. Moreover, these self-driving features are signs of serious driver distraction that can trigger protective measures, said the developer.
This technology has been built while keeping the machine-learning techniques in mind. The scientists stated that this system can recognize texting, talking on a cell phone or reaching into the backseat to retrieve something.
Source: www.sciencedaily.com
By: Priyanka Negi
Read more
Wrestling Federation of India: Its Ins and Outs
18 Sep 17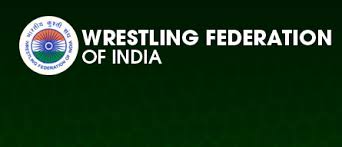 There are clear evidences of wrestling in India since a long period of time; however it has emerged into its latest format after going through various modifications. Earlier it was known as Malla Yudha, Dwand and was played in Akharas. Duryodhna, Bhima, Karna, Jarasandha were counted as great wrestlers in ancient time. Several associations, at the state and national level are managing Wrestling in India.
The national body that is formed to monitor wrestling in India is the Wrestling Federation of India (WFI) that came into existence in 1967 and has been promoting the game in India, since then. There are many wrestling associations are there on state level which is working in collaboration with the WFI for the management of wrestling in India.
Wrestling Federation of India consists of various members including President, Senior Vice President, 8 Vice Presidents, Honorary Secretary General, Treasurer, 6 Joint Secretaries, Two Representative of the Wrestlers, 1 Male and 1 Female as the Member of the Executive Committee.
The prime responsibilities of WFI are: To encourage, promote and control amateur wrestling activities; Give affiliation to Wrestling Associations of States; to conduct systematic coaching camps; to do all such things as may be conducive to the promotion and development of Amateur wrestling etc. It has a Disciplinary Committee to look into any serious issue. 'Rustam-i-Hind' 'Rustam-i-Zamana', and the 'Bharat-Kesri' are some of the titles that are awarded to Wrestling Champion, by WFI.
Wikipedia
Anita Aishvarya
Read more
---
Recent News
myModalForContentUpdate