Internet- Source of Information
17 Dec 2016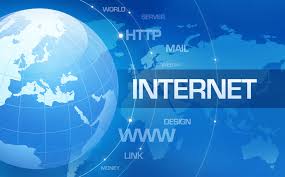 Internet is the invention of modern and high technology science. It provides us amazing facility of searching any information from any corner of the world by anyone.We can connect more than one computer to each other using this internet in order to easily access information from any connected computer from one place.
Internet has made life very easy & simple. Students can Google about all their doubts and confusions. There is a lot of information available on the internet out of which only a few are authentic. An individual can search any needed information for their studies.
Even though there is numerous positive aspect of Internet, there are some shortcomings of internet too. After all technology is a useful servant but a dangerous master. Information might not be age appropriate which would lead the students to unwanted information. Internet can also misguide sometimes.
It is the work of an elder to make a student understand the correct worth of internet. They should be aware of the sites to get to for the information. The internet is becoming the town square for the global & modern village of tomorrow.
With internet every information is free.
Posted By - Anubha Das
Comment
Shivam

very nice article

19 Dec 2017

dsaf

this is dsdf

29 Jun 2018

dsaf

this i dbh dfgnf n

29 Jun 2018

FairGaze

Test

09 Jul 2018


Loading...