Event/Activities
Cycling World Championship
It is a matter of great pride for the school as our student Master Esow ( 17 years old), an Indian cyclist, has created history by winning II rank in the current junior world rankings .The performances of Rojit and Ronaldo were equally matching though just 16 yrs of age.They are the future World Champions.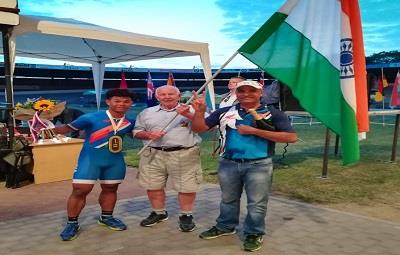 In-Service Training For The Teachers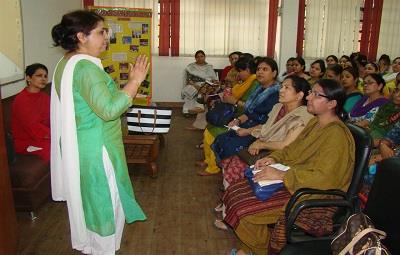 With a view to provide In-Service training to the teachers of the school, various workshops were conducted between 28 May to 30 May 2018 under the Resource Development Programme. These workshops aim at providing an opportunity to the teachers not only to grow in the various academic areas but also enhance their physical and emotional aspect.
28 May 2018
A workshop on 'MS WORD' was conducted by Ms. Satbir Kaur with an aim to apprise the teachers of the various components of MS WORD-Windows, Saving of documents and insertion of images & shapes. It was followed by a workshop on 'Hindi Vyakran'. Ms. S.K Rattan emphasised on the effective methods of teaching vowels and consonants to the students of Pre-Primary classes. Speaking on 'Communication', Ms. Vandana Tandon(NIE) familiarized the teachers with important aspects of Communication – Body language, Voice tone of the teacher, use of encouraging remarks while teaching. Ms. Inderjeet Kaur Chaggar and Ms. Abhilasha clarified the difference between consonant sounds and vowel sounds. Use of correct pronunciation was also stressed upon citing various examples in a workshop on 'Phonetics'.
29 May 2018
A workshop on 'Teaching strategies for Science' was conducted by Ms. Varsha. She laid emphasis on 'learning by doing; the two ways of enquiry methods in Science, 5 Es – Engage, Explain, Explore, Elaborate and Evaluate. Discrepant event such as Springboards for learning were also explained. Speaking on 'Student-Teacher Psychology', Ms Jayshree Mehta from NIE sensitized the teachers on student-Teacher rapport for effective teaching. Interesting riddles were incorporated to enhance the lateral thinking of learners.
30 May 2018
An English workshop was conducted in the school on 30 May 2018 by Ms. Paramjeet Kaur Ahuja HOD(English) on 'Writing Skills' used in English language. The basic theme of the workshop was 'Sketchnoting technique' It was followed by a workshop on 'Inspiring Young Minds to overcome Maths Phobia' by Ms. Satinder Kaur, HOD (Maths) Innovative methods of teaching to overcome child's Phobia were discussed. The programme was culminated with a workshop on 'Amazing Facts of Social Science conducted by Mr Gurvinder Singh.
31 May 2018
A presentation was given by Ms. Sukhbir Kaur, PRT Music, on 'Sargam' on Thursday, 31 May 2018. The teachers enjoyed learning and repeating the sargam under the guidance of the teacher. Many teachers also made an attempt to sing songs on the allotted 'Sur and Raag'.
Adventures of GHPS, India Gate at Bhowali, Nainital
GHPS India Gate, in association with Team Rocksport, organised a 4 day Adventure Trip to Jungle Retreat, Bhowali, Distt. Nainital for its students.
The 40 young adventurers from Classes VII & VIII were given Training on Camping Skills, Tent Pitching, Scrambling & Knot Making. They then participated in Activities like Zip Line, Rappelling, Short Treks, Guerrilla Warfare & Rope Climbing. Reflection Time around Bonfire every evening was pretty enjoyable.
An educative & enjoyable Trip indeed!!