Workshops
Career Guidance Workshop by CBSE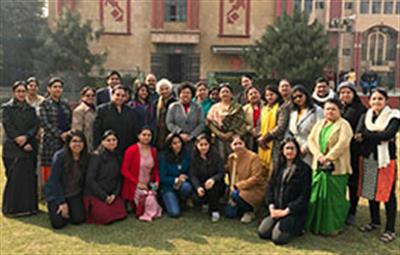 Career guidance workshop under Capacity building program, organized by CBSE in National Victor Public School, I.P. extension, Patparganj dated 12th January 2018 – 13th January 2018 from 9:00 AM to 4:30 PM.
Workshop was facilitated by Dr. Usha Anand (Psychologist) and Ms Ritu Kohli (Principal, Asian Public School). Workshop consists of awareness regarding career guidance and counselling and also about procedure of how teacher can actively participate in guiding a student towards opting an appropriate career.
"Teacher plays significant role in influencing a child's life" - was the essence of this workshop. In these two days, workshops unfolds various techniques and methodology in providing career guidance to students, like knowledge about various job titles, career mapping from inside (self) to career exploration to setting goals and taking actions in outside world (career achievement), determinants of various career choices (internal and external factors affecting career choices) and dimensions of career information.
Last part of the workshop was about different strategies a career guide can use to provide information about different careers and career guidance to students with special needs.