FG News
Know All About Hammer Throw
23 Apr 17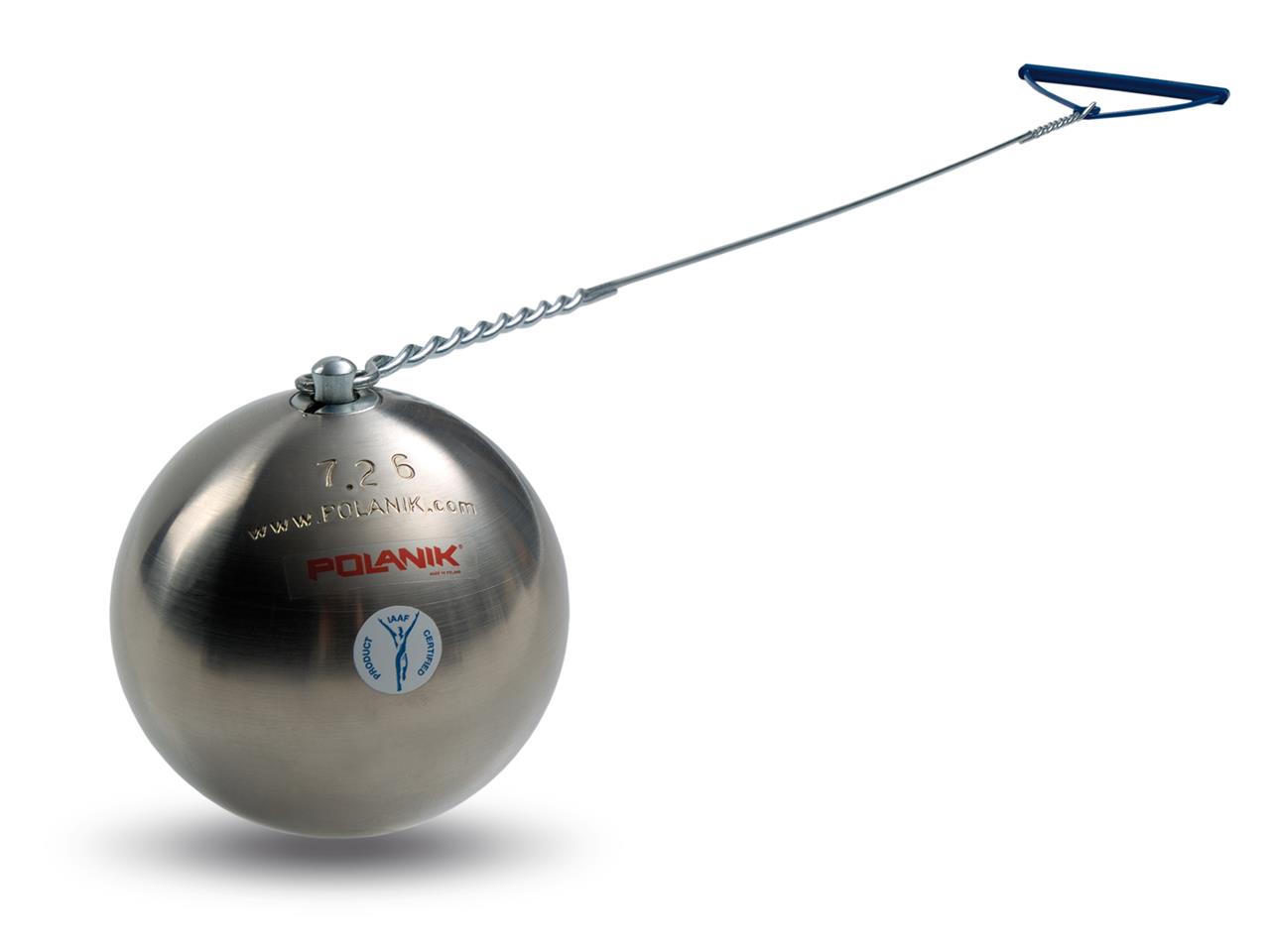 Hammer Throw is a game which requires a lot of strength and patience. In hammer throw, length of the wire is 119.5 centimeter. The wire has steel ball at one end and hammer at the other end. A hammer thrower has to stand in a circle of diameter 2.135 meters.
A hammer thrower swings the hammer two to three times overhead. Then, rotates for three to four times and finally releases it in air. Hammer throw requires balance, strength, accurate timing and a certain technique to give the best shot. The ball weighs 7.2 kilos for men and 4 kilos for women.
The one who wants to gain expertise in Hammer throw has to master the art of balance and patience. The coaches for Hammer Throw also can't explain the technique. It is learnt while practicing on field. A good hammer thrower just trusts his/her body and the hammer which improves balance if you are patient. This is the working principle behind Hammer Throw.
Content: www.wired.com
Read more
The Sport of Kings
16 Apr 17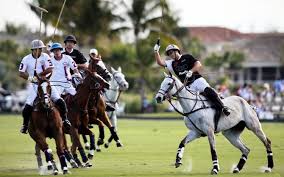 Polo is a sport that has been inspired from the relationship of horses and humans. It is a sport that dates back to a time even older that the recorded history. The sport signifies the inter-dependence between the horse and humans. This blend is the reason Polo's evolution over time.
The game is played on horseback and the main aim of the players throughout the game is to score more goals that the opposing team by driving the ball into the opposite teams side of ground. The game is played by 3 players in each team. Usually a game lasts for about 2 hours and is divided into periods called chukkas.
The horses playing polo are called pony and the players make sure that they have more than one pony while playing, for situation when the horse gets tired. With it being such a popular trend with the elite class of people all over the world, no doubt polo has been given the name of 'Sport of Kings'.
Content: polomuseum.com
Read more
Archery
09 Apr 17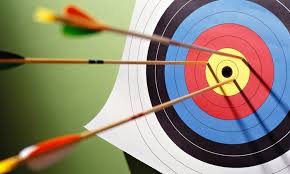 Archery is a sport involving the practice of using a bow to shoot arrows towards the desired target. In ancient times, it was used for combat and hunting. An expert in the sport is typically termed as toxophilite.
Today, archery is a modern day mainstream sport, listed in the Olympics.
Types of Archery-
Target Archery- It is one of the most popular types of archery for beginners. The target to be shot is stationary and the practice can be done indoor as well as outdoor. This form of archery is featured in the Olympics Games.
Field Archery- This type of archery involves a stationary target which is placed along a terrain or a course of woods. It gets challenging as the targets are uphill and downhill.
3D Archery- This form of archery involves hitting 3D targets, mostly animal foams. With increasing skill levels, the targets get more challenging.
Traditional Archery- This is the most basic and authentic form of archery. With no modern equipments attached to the bow, you simply have to connect with your bow and hit natural targets or stumps.
Bow Hunting- Not an official Sport, it involves catching a prey to harvest your own meat. Sometimes it is also referred as Bow Fishing.
If you want to shoot inside or outside, within a range or in the woods, there is an archery style for you.
Practice Taekwondo to Stay Fit
02 Apr 17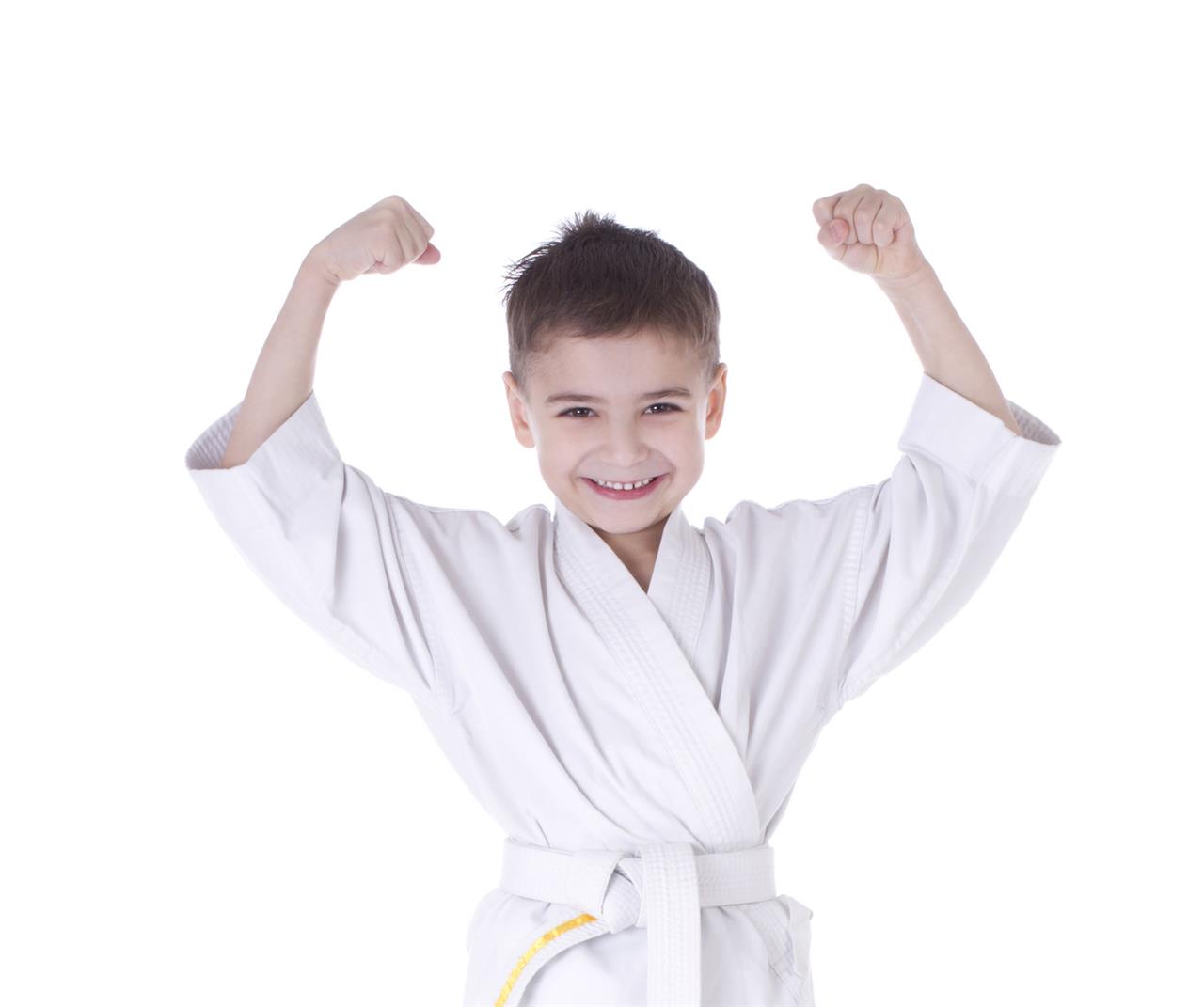 Taekwondo is associated with learning self – defense and acquiring mental fitness. Practicing Taekwondo also offers children a lot of physical benefits. It helps in circulation of blood throughout the body. Thus it becomes one of the best cardio exercises. Parents are usually worried about their child's sedentary lifestyle. Taekwondo is a helping hand for parents as its practice reduces obesity and helps in fat loss. Practicing Taekwondo just for 30 minutes every day will enhance physical fitness of children.
It strengthens muscles, bones, joints, tendons and ligaments- thus toning your muscles and increasing flexibility. Stamina is also improved. As your muscles are stronger and heart is active, your overall stamina gradually increases. Taekwondo also helps in relieving stress and reduces the intensity of physical ailments as muscle tension, headaches, and chronic pains. The child who practices it daily enjoys over all pleasures of mental and physical fitness.
Content source: emaxhealth.com
Image: http://karateatlanta.com/blog/how-taekwondo-can-help-your-child/
Read more
Vani Became Victorious By Striking Seven Shots
27 Mar 17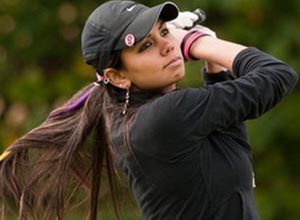 Golfer Vani Kapoor extends her lead to seven shots at the Poona Club. Vani is all set to climb another success ladder in the WGAI Hero Women's Professional Golf Tour. She has done a lot of practice to avoid any failure. Amandeep Drall lies second at seven over 149 and Sharmila Nicollet was close behind at 151 after 36 holes.
Gaurika Bishnoi and Gursimar Badwal met with a tie for fourth in the second round in Golf Course, Pune. The Delhi golfer, Vani made bogeys at third and fifth holes. She scored birdies at sixth and ninth holes to get past the front nine in 35 strokes.
Vani finished with her card reading one over 72. Amandeep collected three birdies but made four bogeys and a double at the 16th hole to account for 74. Sharmila had an upsetting triple at the par- 4 5th hole. But she made three wonderful birdies when she was about to finish.
Content: https://golfingindian.com/vani-kapoor-extends-lead-pune-seven-strokes/
Image: http://www.ndtv.com/topic/vani-kapoor
Read more
---
Related News