Event/Activities
Marketing Ka Funda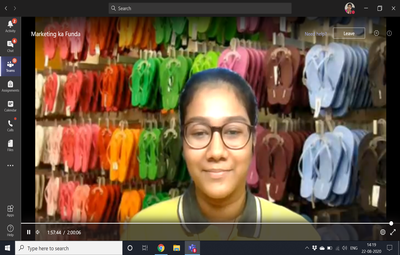 At Bal Bhavan, we believe in nurturing a culture of activities which are experiential in nature through which the students also get to enjoy themselves. Our recent Inter-house event MARKETING KA FUNDA, gave our young entrepreneurs, an opportunity to promote and ensure maximum buyers for a set of products which were allotted to them. It was no less than a wonder, the way students came up with their presentation. Besides leaving us in awe it also gave us hopes and encouragement for being more creative with our blueprints in future.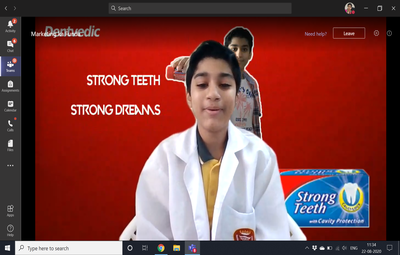 Coming one step closer in the journey of becoming a Microsoft showcase school, various teachers of Bal Bhavan successfully earned the title of MIEE, Microsoft Innovative Education Expert. It was a successful voyage under the guidance of the Edu Leader, our esteemed Principal Mr. Vividh Gupta that the mentors of the school worked with great passion and enthusiasm in order to realize the dream of shaping 21st Century learners.
Mapping the Virtual World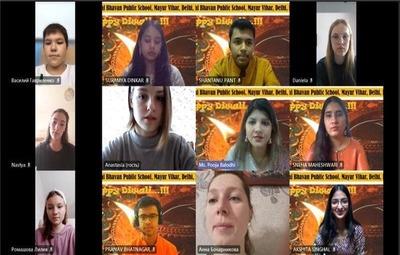 Touring and Travelling is always fun, and interactions and communications with people world around all the more interesting. This year may be a year of Pandemic for the rest of the world, however, for the students and educators around the world, this year was an experience never before. From Virtual classes to the virtual schools, virtual events and great technical niches being created, everything had been a new and innovative experience for all students and educators. On the whole, it changed the concept of education and gave it a new definition.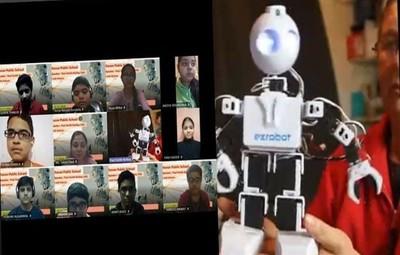 Yet another exclusive experience that schools around the world explored and ventured was interacting with the students, educators and schools across the nations; sharing cultures and education world amongst students around the world. Few of our school teachers and students too undertook this experience through online sessions through Microsoft Teams and through Skype and grabbed an opportunity to interact with students and educators of different nations and thus travelled a certain miles virtually. For students, it was a delightful and learning experience. For teachers, it had been all the more a new experience and a technical advancement. Our students sought an opportunity to interact with students and educators of South Korea, Siberia, Nigeria, United Kingdom, in which they shared their cultures and learning during the Pandemic.
EW SCHOOL RANKING 2020-21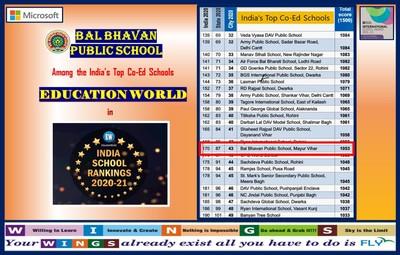 Another Milestone Achieved by the BAL BHAVANITES!!! It is a matter of immense pride that Bal Bhavan Public School, Mayur Vihar, Delhi has made its mark in the list of India's Top Co-Ed Schools. We have secured 43rd Rank in Delhi declared by prestigious Education World in EW SCHOOL RANKING 2020-21. The school management takes this opportunity to thank the Parents, Faculty Members, Members of Managing Committee and well-wishers for their constant support during the journey. We shall together accomplish many such landmarks in future as well.
Times Survey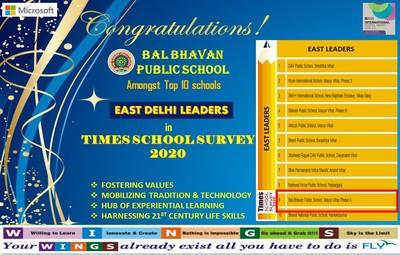 SUCCESS IS A JOURNEY, NOT DESTINATION AND CAN ONLY BE ACCOMPLISHED THROUGH CONSTANT EFFORTS……
It was a gratifying moment for the school when the team's hard work and dedication were granted with Bal Bhavan acing its position amongst the EAST LEADERS, Times School Survey 2020. Competing with renowned institutions, the school has proved its mettle and spirit to constantly strive forward in the direction of shaping 21st Century Learners.
BBPS GlenGaze MUN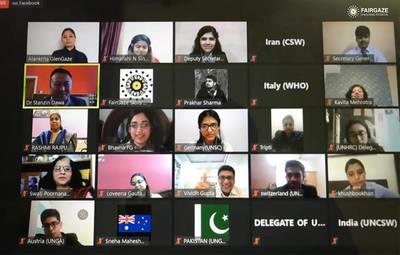 The School achieved yet another milestone by successfully organizing the first Virtual Inter School MUN (Model United Nations) on 03 October, 2020 in collaboration with Fairgaze. The students were enthralled to be a part of such an extravagant platform for debating international issues, drafting resolutions to combat issues, and to socialize.
Fit India Freedom Run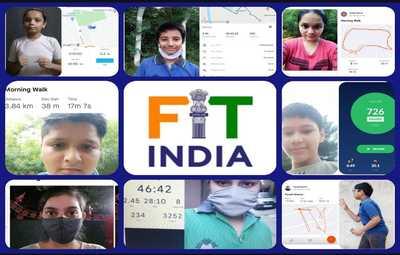 Bal Bhavan Public School has been conducting various activities for physical, emotional, and mental well-being of students, teachers and parents. The school participated in the Fit India Freedom Run from August 15 to October 2, 2020, under the Ministry of Youth Affairs and Sports' Fit India Movement.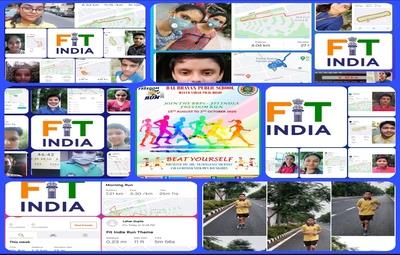 With the motto "Running: the human body's most raw form of Freedom", the event aimed to encourage fitness and help all citizens to get freedom from obesity, laziness, stress, anxiety, diseases, and so on.