Event/Activities
An Investment In Knowledge Pays The Best Interest!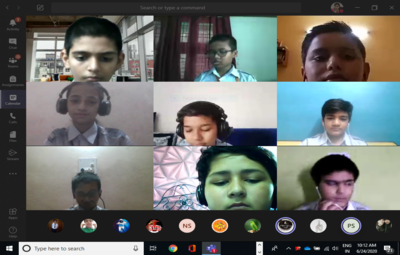 We at Bal Bhavan Public School, believe in inculcating not merely the content but the context of life in the student, providing them the skills to write their destinies meaningfully. Amidst the Coronavirus outbreak, the school has paved a way to online education for its learners, to continue teaching during the pandemic, through Microsoft Teams app. This has allowed students to attend classes from the comfort of home and tap their way into virtual classrooms. Teachers have also explored orientation sessions on how to adapt to online classes and make learning fun and effective through virtual classes.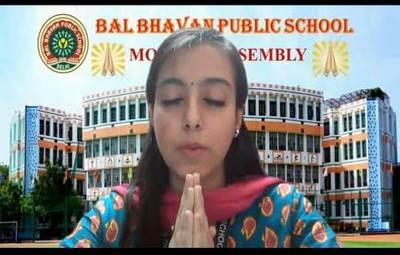 These educators are focusing on educating children so that they can take forward primary values, culture and learning, and keep them alive. This is being possible with a holistic, empathetic and adaptive audit of online learning which includes, without prejudice, every child in the community with compassion and care. Adopting and extending this unique essence, we are ready to make even a boat sail in an ocean.
Connecting Home And School Makes Us A Great Community Of Learners!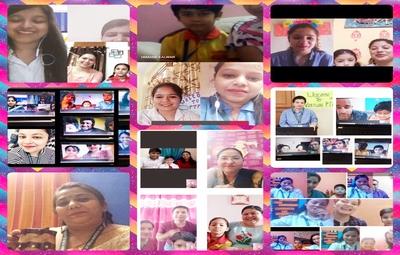 The Parent-Teacher Meeting is the most crucial event of the year as it gives teachers and parents, an opportunity to connect and bond for the benefit of their children. It allows parents to express and discuss with the teacher, their concerns, and hopes for their children's future.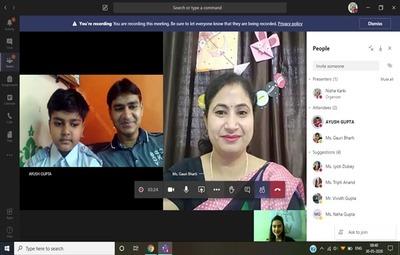 Lending new dimensions to the 'Home-school-partnership' on 30 May,2020 BBPSMV organised its first virtual parent-teacher meeting via Microsoft Teams (a video conferencing app). Conducting this effective parent-teacher conference has surely boosted family involvement in the classroom and helped to promote positive outcomes for teachers, students, and school.
Achieving excellence with innovative teaching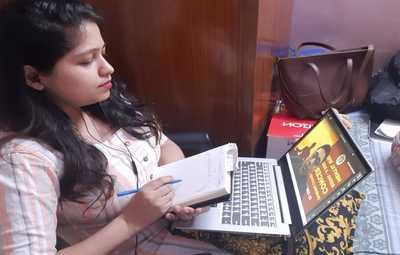 "Education is not the filling of a pail, but the lighting of a fire." – W.B. Yeats
Learning is fundamental to teaching; thus teaching and learning are inseparable. We believe, it is imperative that a teacher continues to learn and grow in the teaching profession through various methods, sources and avenues. Becoming extremely aware of the present situation of online teaching Bal Bhavan Public School has promoted learning among teachers to conduct effective and interesting live sessions with students.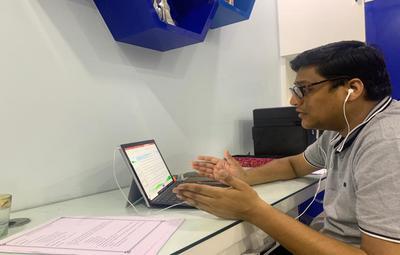 The teachers of BBPSMV are attending webinars and live sessions which provide with invaluable information about the pedagogy, life skills and cover a wide spectrum of subjects, including effective teaching methods, tips to improve student engagement and online professional development. Each webinar is presented by a professional and gives the opportunity to explore innovative teaching strategies.
And this is how we are enabling these educators to tackle every possible hurdle and contribute their share to make this society a better place to co-exist.
Report of legal literacy club 31st May, 2020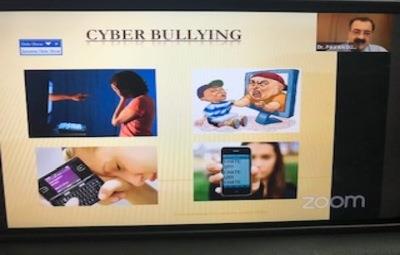 "Say No To Tobacco and Yes To Life"
An awareness session on 'Say No to Tobacco' by Mr. Nishant Garg, (An eminent judge at Delhi Judicial services and is presently posted on deputation as Additional coordinator Delhi International arbitration center, Delhi High Court) on the account of 'World No Tobacco Day' was conducted on 31st May 2020, guiding students of classes 10th to 12th on the ill effects of consuming tobacco and the consequences of selling it illegally.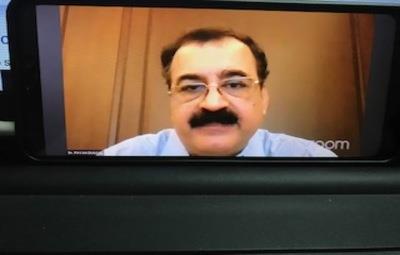 The webinar underlined the theme of WHO i.e. 'Protecting youth from industrial manipulation and preventing them from tobacco and nicotine use'. The students actively participated in this session and placed their queries which were effectively resolved by Mr. Nishant Garg in an interactive manner by giving live examples of advertisements. It was truly an interesting and eye-opening session.
Mental Wellbeing- A Rising Concern During Covid 19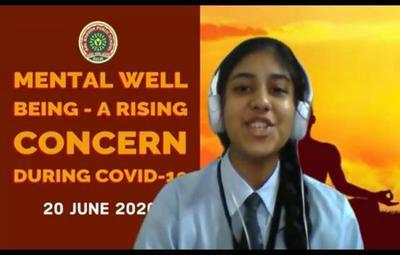 Wellness simply means blossoming in life in all dimensions - being happy, at ease with yourself and with those around you.
The Health and Wellness club organized a webinar on International Yoga Day. The webinar focused on the theme "Mental wellbeing- a rising concern during COVID 19.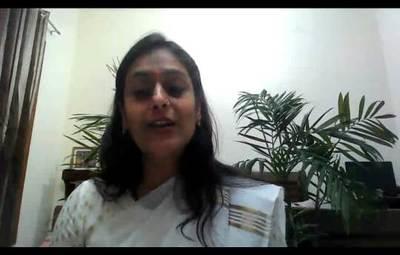 The spoke person Mrs. Bharti Munjal, Art of Living presented a talk on the perfect balance of Yoga, Ayurveda, and Knowledge. It was designed to take through various effective and practical wellness practices that invite health, wealth, and happiness into life.
Earth Day Competition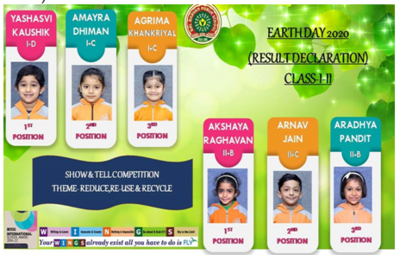 "Better Earth, Better Life, Better Tomorrow!
To commemorate Earth Day, school had organised an array of online competitions and involve students and parents in making a difference towards a healthy, prosperous and sustainable future.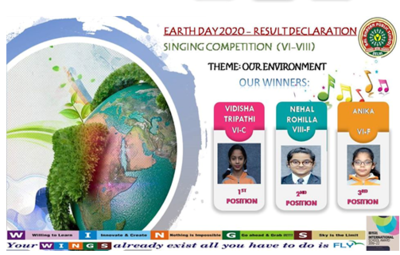 Competitions saw huge and enthusiastic participation of our bal bhavanites which promote environmental education by their poems, posters, songs and declamations. An effort to instill leadership role among the young enthusiasts to solve environmental concerns was also aimed at by the mentors. Here we are sharing the results of online competitions (Level wise).