Event/Activities
Celebrating Earth Day at School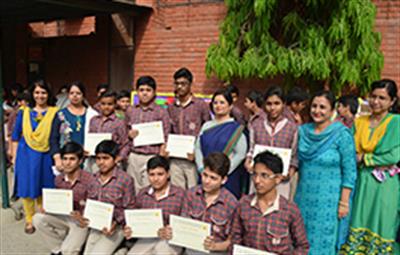 C.L.Bhalla Dayanand Model School, Jhandewalan celebrated "EARTH DAY" on 22nd April 2017 with great enthusiasm.
A special morning assembly was conducted to focus on the importance of Nature.
The tiny tots of the school sang a song to "SAVE". A skit was enacted by students of classes VII to VIII on the significance of tress. The performans nce lay emphasis on the fact that exploiting and exhausting the natural resources can result in the destruction of the earth and humanity at large. Slogans were raised to sensitize the students to conserve the environment.

Saplings were planted in earthen pots. A poster making competition was held where in students pointed their thoughts and sentiments for conserving nature. Socially useful productive work was done by re-using plastic bottles to make toys and other useful items.
The principal Mrs.Shalini Arora made as inspirational oration guiding the students to plant more and more trees to save the planet earth. All the students and the staff of the school took a pledge to save " Mother Earth" and to contribute in meaning her beautiful and peaceful.
New Academic Session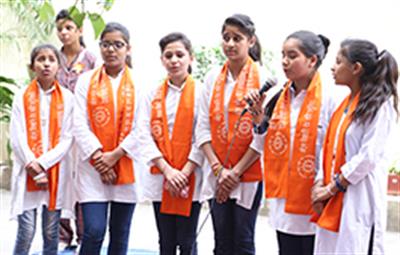 C.L.Bhalla Dayanand Model School, Jandhewalan, Karol Bagh, New Delhi started its new academic session on 1st April 2017 amidst the chanting of Ved Mantras. A Havan was performed with the blessings of the honourable chairman Mr.Mohanlal, Manager Mrs. Premlata Garg and the new Principal Mrs.Shalini Arora. She also addressed the staff and students and spurred them on to work.
School bids farewell to Principal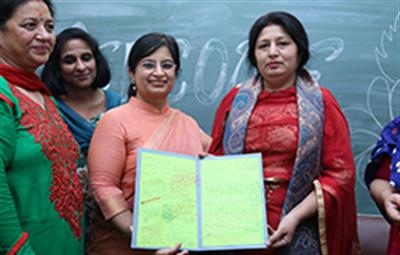 C.L.Bhalla Dayanand Model Schoolm Jhandewalan bid an emotional alieu to their Principal Mrs.Shrada Rani on 31st March 2017. Her last day at school coinded with closing day of the academic session. During her tenure as Principal, she influenced the lives of many yung learners and mentored several teachers at the start of their career. Her Patient and caring nature enabled many children to commerce their school years in a warm and nurturing environment bringing out their talents and creativity.
Having served the institution for twenty seven years first as teacher and then as Principal Mrs.Shrada Rani was given warm and affectionate send off. Teachers recollected their experiences with her in an emotional environment on behalf of the management and staff she was presented a memento for her outstanding services to the school.
Music Function organised by C.L. Bhalla Dayanand Model School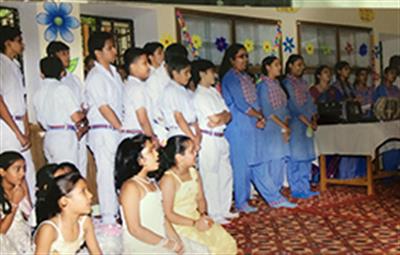 Music is a subject that can enrich students' lives and education. An amazing music function held at the school as we believe, music promotes craftsmanship, and students learn to want to create good work instead of mediocre work. This desire can be applied to all subjects of study.