From the school desk
Principal's Message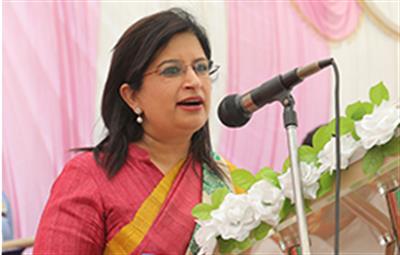 C L Bhalla Dayanand Model School, located in the heart of vibrant Delhi is the choice of many parents, to send their child for culture centric modern education.
Our mission is to educate the youth to understand their place in the community by offering them comprehensive education from Nursery to Class 12. For us, our students are a priority. This school is a playground where traditional Indian and modern Western educational values coexist. We are aiming towards a day when no child's educational success is limited by their socio – economic background.
We train our students to become lifelong learners and responsible decision makers. Technology enabled smart classrooms assist the educators in curriculum transaction. The school calendar is dotted with celebrations, events, subject days and competitions along with the rigour of academics. The learners are continually encouraged to appreciate our diverse community and to care for others by becoming global citizens and develop concern and active respect for the environment.
Our vision is to build a movement of leaders who will change lives within classrooms, schools and across society. We aim to produce conscientious, smart and confident citizens of India who will go out into the world and make our school and the DAV fraternity proud of them.
Shalini Arora
Principal