Event/Activities
Happy Periods Day Activity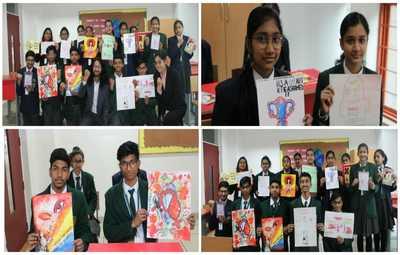 To put an effort into a noble cause where you empower, support and have a great thought-process of society towards women all over India. This wonderful initiative was carried by the students of Delhi Public School, GBN, Expressway NOIDA. 𝐇𝐚𝐩𝐩𝐲 𝐏𝐞𝐫𝐢𝐨𝐝𝐬 𝐃𝐚𝐲 activity was organized at Delhi Public School, GBN on 7th February 2020 by FairGaze. Here, students made beautiful greeting cards to celebrate and support Happy Periods Day with full enthusiasm.


5th Founder's Day Celebration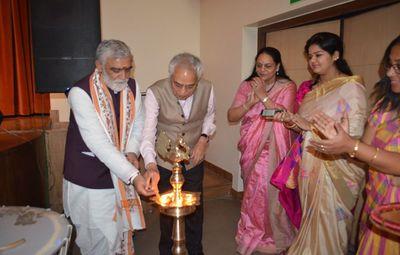 Delhi Public School GBN celebrated its 5th Founder's Day Celebration with immense fervor and enthusiasm. The three-day event graced many dignitaries like Dr. Rekha Mehra, Kathak exponent, choreographer and social activist, Sri. Ashwini Kumar Chaubey, Honourable Minister of State for Health and Family Welfare, Dr. Mahesh Sharma, Member of Parliament, Noida and many more. Also, the event had an amazing crescendo, Bagiya - A comic play and many other breathtaking performances by talented students.
DIWALI EXTRAVAGANZA 2019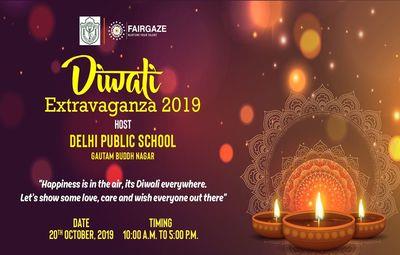 Diwali is known as the "festival of lights", is an ancient Hindu festival celebrated in autumn every year. The festival spiritually signifies the victory of light over darkness, knowledge over ignorance, good over evil, and hope over despair. On 20th October 2019, Diwali Extravaganza 2019 held in the ground of Delhi Public School, Gautam Buddh Nagar, Noida on the occasion of the Diwali celebration. In the event, we have witnessed various kinds of beautiful creative stuff and different varieties of cuisines.