Workshops
"Don't Punch The Target, Punch Through The Target"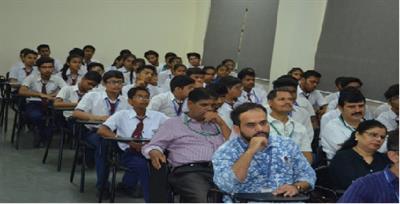 Goal Clarity Workshop was conducted at GBN Sr. Sec. School, Faridabad by FG Behavioural Expert Ms. Arti Ahluwalia, where she addressed the 10th standard GBNites. In the workshop, she discussed about how to prepare yourself for the competitive world and what steps you need to take to reach out to your goal. She also discussed about many new career options that are going to be practised in whole world for ed Cyborg, Space Nurse, Space tourism etc. All the querries are being answered by Ms. Arti at the end of the workshop. Overall, it was wonderful experience for the students where they learnt many new things.
FairGaze Workshop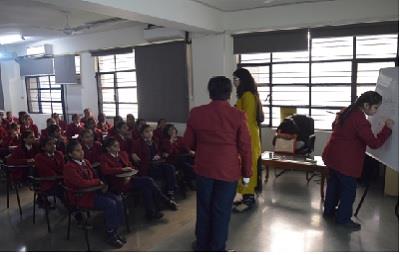 FairGaze organised a journalism workshop for students of Grade 8 on January 30, 2019. Workshop was fuelling enough to ignite the young minds towards Journalism. The workshop was conducted by Ms. Bhavna Sharma, who inspired students to relate with Journalism.
Workshop was essentially informative as it guided students about the basics and kinds of Journalism. The interactive session left inquisitive impressions in the mind of students for further shouldering ahead in the field of journalism. It's quite essential for every learner to keep on brushing his/her skills time to time, the FairGaze workshop was one such learning experience which will definitely open multiple avenues for students as well widen their horizons. I am grateful to School Management as well FairGaze for such a comprehensive initiative.
By: Jyoti Gulati