Event/Activities
Show And Tell Competition Organized At Goodwill Public School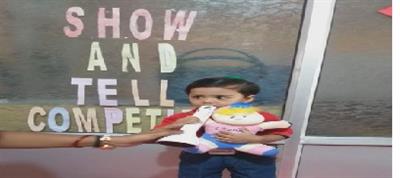 Show and Tell Competition was organized on 24th July, 2019. The topic allotted to the students was "My Favourite Toy". Each child brought their toy and spoke very well on their Favouite Toy with their Self Introduction. This competition was organized to encourage the students' confidence level and also to remove their stage fear. The best performer was awarded by a certificate.
Beat The Heat Activity Organized At Goodwill Public School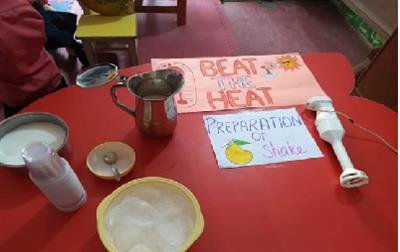 Enjoy the summer by eating and drinking. This activity was organized on 3rd July, 2019. School has provided mango to prepare the mango shake. Students have enjoyed a lot by preparing "THE MANGO SHAKE" by themselves. They enjoyed the mango shake.
Earth Day Celebrated At Kindergarten, Kiran Garden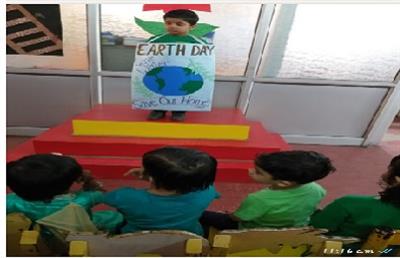 Earth Day is a great time to help reconnect children with nature. We have celebrated the earth day with our students by asking and them importance of clean and green earth. Children recited the rhymes on Earth Day and planted small plants.
Baisakhi Celebrated At Goodwill Kindergarten, Kiran Garden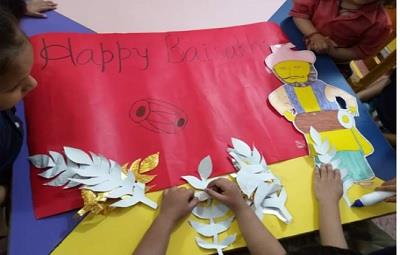 Baisakhi means Harvesting of Crops. It was celebrated with lot of colours, joy and enthusiasm in our kindergarten school. Our little champs enjoyed moving with the Punjabi beats. Children created corn in best out of waste activity and pasting of different cutting related to the festival.
Navratri Special Celebrated AT Goodwill Kindergarden, Kiran Garden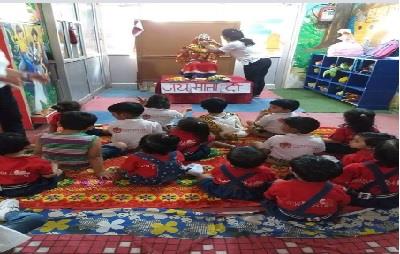 Religious environment was created in the goodwill kindergarten in kiran garden on 12.4.19. Two children were dressed up as goddess DURGA and lion. Children enjoyed a lot by taking blessing from goddess. They happily received prasad.
Holi "Festival Of Colour" Celebrated At Goodwill Kindergarten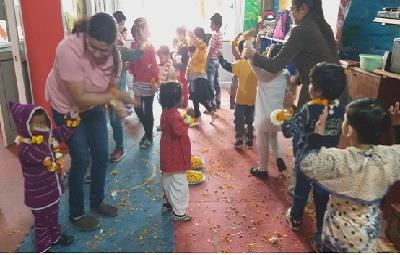 Holi "Festival of Colors". We all wait for the whole year to enjoy this festival .Our school has celebrated eco-friendly Holi on 19th of March 2019 in the school premises, by showering flowers on each other. We have not used harmful holi colors and water balloons which would harm the tender skin of students. Students were dressed up in colorful dress wearing garland on it. Students enjoyed a lot.