Event/Activities
Janamashtami 2019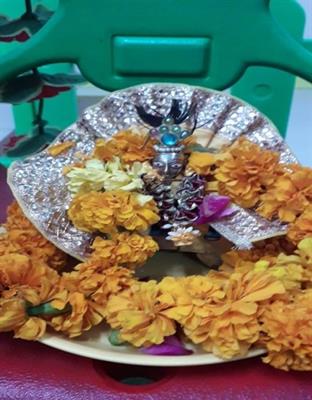 To celebrate the birthday of Lord Krishna, a celebration was organized by Goodwill Kindergarten for Children. All children came in traditional dresses. Boys came dressed as 'Krishna' and girls came dressed as 'Radha'. Beautiful decorations were put up to make this event more cheerful and colorful. Small Krishna aarti also been done by the teachers, children, staff and after that Prasad (Maakhan /Mishri) got distributed amongst the children. Children danced on the Krishna songs. Teacher arranges activities for their classes like matki decoration, flute making.
Teachers Day 2019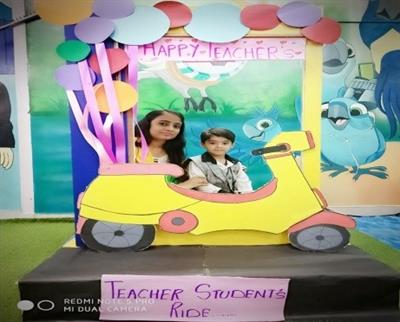 Goodwill Kindergarten celebrated Teachers' Day on the 5th of September every year. Teachers' Day is a day when we pay tribute to our teachers. Teachers have always had a great influence on the lives of their students. They are instrumental in moulding us and shaping our future. It is a day to honour, thank and show our appreciation to all our teachers, who have contributed to and influenced our lives in some way or the other. Children bring flowers and gifts for their teachers, showing their love and respect. Our LKG and UKG children dressed up and enact like teachers. Teachers prepared one selfie corner in which students went on a scooter ride with their class teacher…
Independence Day Celebrations at Goodwill Kindergarten School!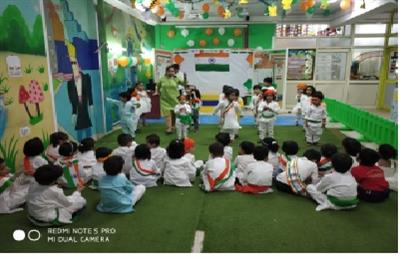 Independence Day

was celebrated in our school on 14th August, 2019 to mark the 73 years of freedom from the British rule. The celebration started with the prayer and national anthem. The little ones came dressed in the tri-colors and as freedom fighters. The spirit of freedom and patriotism was sensed by our cute tiny babies who danced on patriotic tunes. Our tiny freedom fighters showcased their national spirit through role plays, poetry etc. Significance of Independence Day was explained to the babies by their teachers. It was a day we all remembered, honored our freedom fighters for their sacrifices in helping us live in a free country.

SALUTING THE SPIRIT OF INDIA . . VANDE MATARAM
Yellow Color Day And Mango Day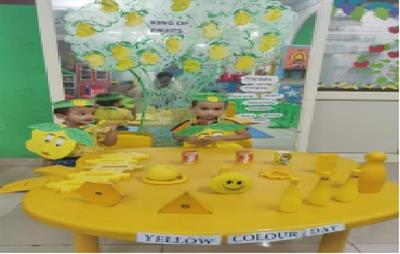 Yellow, the color of sunshine is for hope and happiness. It stands for freshness, positivity intellect and joy. On 10th July, our school celebrated Yellow Day and Mango Day. The motive of celebrating this day was to make the kids aware of the colour yellow, its significance and to develop the fine motor skills in the students. The day began with fun filled introduction concerning the colour yellow. One separate area was decorated with yellow color items and mango cut outs were also made. Pre Nur students were all dressed up in different hues and tints of yellow. Focusing on the theme, students do cotton dabbing activity with the help of peg.
Mother's Day Celebrated At Goodwill Kindergarten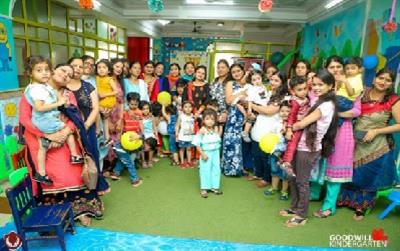 Mother's Day is a special day of the year which has been dedicated for all mothers. Mother's Day is celebrated every year on second Sunday in the month of the May with lots of joy and happiness. Mothers are especially invited to come with their kids at Goodwill Kindergarten School. School gets decorated by the teachers to welcome mothers. Teachers gives speech in English and arranges fun activities like ramp walk, passing the pillow in which mother have to perform on the challenges written on the bits of paper, balancing the balloon. Mothers participated in all these activities with full of enjoyment, passion and confidence. Kids of LKG AND UKG perform with the help of teachers in front of their mothers on the song which was dedicated to the mother for their love, care and honor. After doing all the fun activities school provides snacks for mothers and kids and all mothers cut the cake which was provided by the school to celebrate the Mother's Day. At the end but not the least return gifts were also given to the mothers and mothers wrote beautiful thoughts regarding school on the wall…Like this our school, kids and mothers celebrated the Mother's Day.
Baisakhi Celebrated At Goodwill Kindergarten, Rajapuri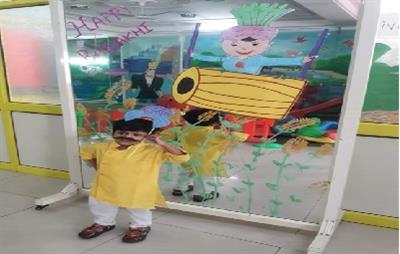 Baisakhi is an important harvest festival of Punjab that has religious values as well and this festival is celebrated by Sikhs and Hindus. Goodwill Kindergarten celebrates the festival of Baisakhi on 12th April with full joy and happiness. Students were dressed up in Punjabi outfits. Fun filled activities like cotton dabbing, pasting pulse in maize were planned by our teachers in such a manner which make them too aware the importance of this festival. Separate selfie corner is also prepared for the kids in whom they stand holding the sticks of turban and moustache on their head and face. All the students enjoyed dancing on Bhangra beats. This festival is marked as the beginning of the new session festivities at our school.