From the school desk
Principal's Message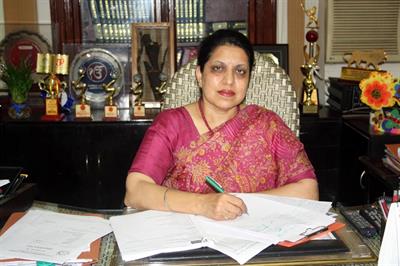 "Education is a source of illumination and power which transforms and ennobles our nature by the progressive and harmonious development of our physical, mental and intellectual and spiritual power faculties" — Dr. A S Altebar.
Education is the best practice that can happen in one's life. Along with academic growth, we inculcate humility, benevolence, clarity of mind and purpose in our students.
In this highly competitive world, students in their desire to succeed advertently tempt to follow the road much travelled by, without understanding their strengths, weaknesses and their abilities. At such young age it is difficult for them to realize, that there is no 'one size fits all formula'. We at GHPS, VV help students recognise their individual strength, abilities and sense of confidence so that they can carve out their own future on their own terms. We also help students in chiselling their potentials so that they can go an extra mile by incorporating capacity building and skill enhancement.
I prayfully wish that all the students here in the school develop the ability to translate their dreams into reality and hope that they will contribute not only in building a literate India but also an educated and empowering India.