Workshops
Guitar Workshop by Guitarist Ravi Sharma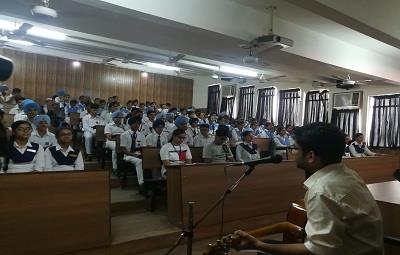 It was an amazing day for the students of Guru Harkrishan Public School, Vasant Vihar. They got an opportunity to be a part of the Guitar Workshop organized by FairGaze on 16th October, 2018. Mr. Ravi Sharma, an eminent Guitarist in Delhi/NCR conducted this workshop and taught students to play several tunes. The students enjoyed the session with Mr. Ravi who not only taught them basics of music but also the technical side of playing various songs on the guitar.
Hand Wash Day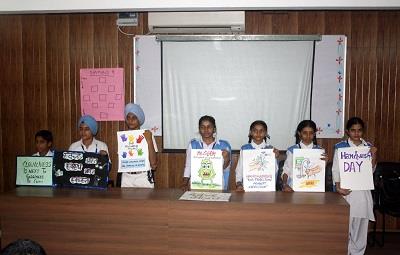 Students of middle segment were made to wash hands. Students were made aware of importance of clean hands by the posters and by highlighting the importance of maintaining hygiene
Swachhata School Exhibition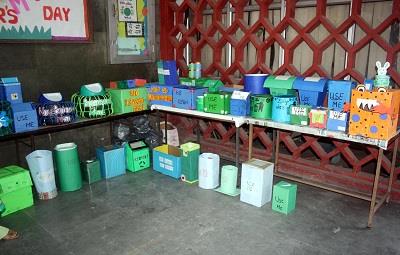 Items were displayed in the exhibition – Dustbins, Models, Charts, letters, posters etc.
Students of Primary segment made creative things like coasters, paper bags, folders etc
Swachhata Awareness Day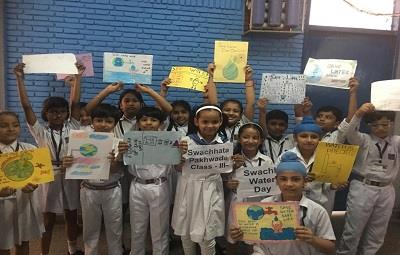 Poster Making Competition was organised for senior students where they made posters on 'Clean India'.
Students made Models on Clean India
Dustbins (Blue & Green) were made by the students of middle segment by using waste material
Our Nation Will be Strong When Our Girls Are Strong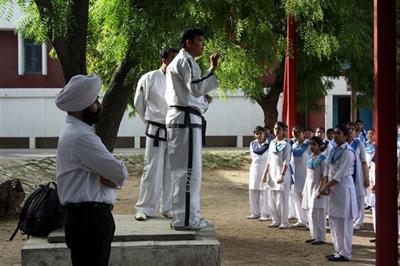 Keeping in view the increasing crime rate, the management of Guru Harkrishan Public School, Vasant Vihar took an initiative to empower girls and introduced compulsory self defence classes for girls from classes IX-XII. These classes are absolutely free of cost for the girls. School Principal, Dr. Sukhwant Kaur appreciated the endeavour of the school management and said that the purpose of starting these self defence classes is to equip and enhance girls with the skill that would help them to face odd situations in life in a bold manner. It will also provide girls with awareness, assertiveness, verbal confrontation skills, safety strategies and physical techniques to successfully escape or avoid violent attacks.