Event/Activities
Republic Day Celebrated At GHPS, DhakkaDhirpur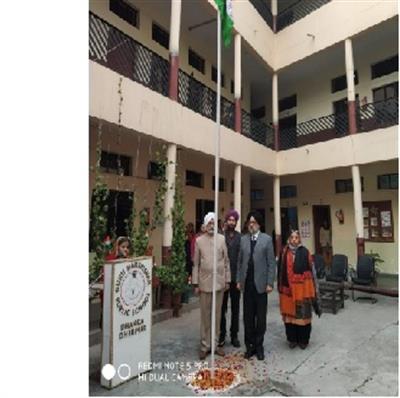 The school celebrated Republic Day in its premises with patriotic fervour and zest. The Principal of the school Mr. Bhupinder Jit Singh Ji Gulshan unfurled the flag and addressed the students. He also narrated the history of Republic Day and the sacrifices of great men who gave away their lives.The students presented speeches, patriotic poems and folk dance. The highlight of the event was a Shakespeare's play enacted by the students of class VIII.
Cleanliness Drive done by GHPS, Dhakka Dhirpur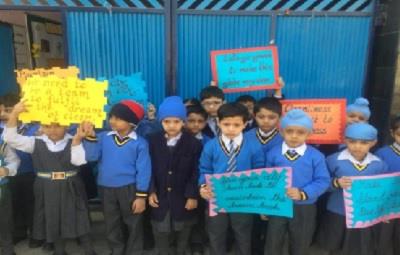 The school organised a cleanliness drive with the help of students and staff members.The students of class 1st selected the surrounding area. The waste papers and litter were picked and message of cleanliness was spread. The children encouraged people to use Eco-Friendly materials and tried to inculcate the sense of cleanliness.
Students Of Guru Harkrishan Public School, Dhakka Dhirpur Attended Adventure camp at Sierra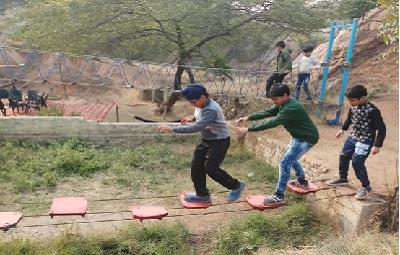 The students of classes 3rd to 8th along with their teachers attended Sierra Adventure Camp at Patel Nagar. It was a welcoming & lively day. The camp exposed a variety of challenging and exciting activities like Burma Bridge, Commando Crawl,Trek and many more energizing games.These activities helped to strengthen teamwork and personal accomplishments.The amount of energy and enthusiasm exhibited by the students was enthralling. Over all it was a joyful and enriching experience.
Zumba Workshop At GHPS Dhakkadhirpur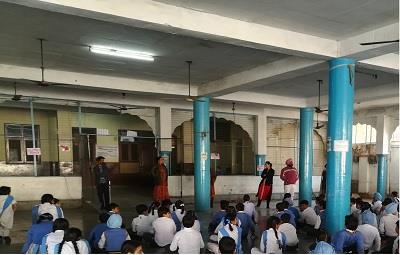 The students of classes VI to VIII attended the energetic Latin based fitness workshop-Zumba on 18th December 2018 in the school premises. The students followed the instructor/mentor and grooved to the high and low intensity Zumba music specially designed to boost cardio endurance. The workshop continued for an hour and children had a great time.
Gurpurab Celebration At GHPS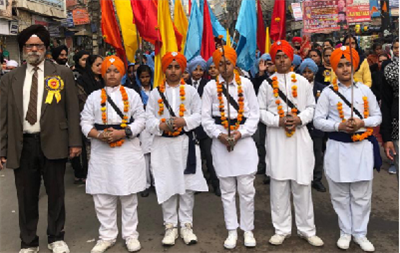 Prakash Purab of Shri Guru Nanak Dev Ji was celebrated with fervor. Special prayers were conducted where the students recited Japji Sahib & participated in Nagar Kirtan on 22nd November, 2018. The procession was led by Punj Pyaras who were followed by around 100 students. On 23rd Nov 2018 The School was decorated with lights & candles. Path, Ardas and Shabads were recited in the School premises and sweets were distributed.
Exhibition at GHPS Dhakkadhirpur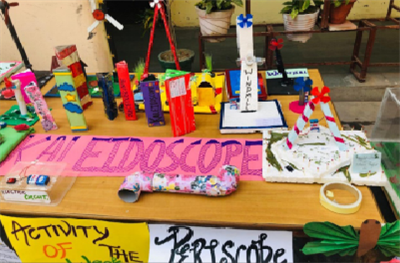 The school organized an Exhibition on 15th December, 2018, Saturday in the school premises. It showcased Science, S.Sci & flameless cooking which displayed and unleashed the creative side of the students of classes 3rd to 8th. They also learnt the value of organizational skills & team work. Parents appreciated the work put up by the students. overall the entire event was a great success.