Workshops
Karate Workshop at GHPS Dhakka Dhirpur by Mr. Bobby Singh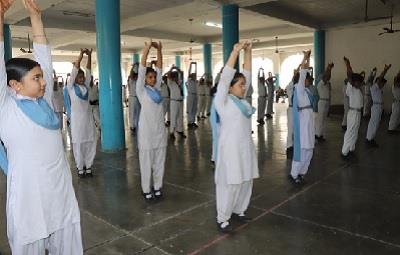 The school organised a workshop of Karate for the students of classes 3rd to 8th on 12th April 2019 in its premises. The motive of the workshop was to boost the confidence and flexibility of the students. It also apprised the children about the importance of self defence which is the need of the hour. The workshop turned out to be fruitful as the students learnt the techniques to defend and overcome the unfavourable circumstances.
A Mock Drill on Fire And Earthquake Management At GHPS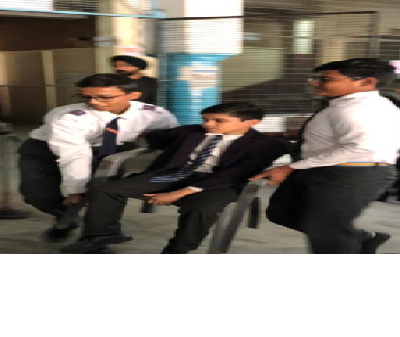 A mock drill on FIRE AND EARTHQUAKE MANAGEMENT involving students (Nur to VIII) teachers, administrative staff and all other members was conducted at GHPS, DD Nirankari Colony, on Thursday 29th November, 2018 at 11:00 am to create awareness among students about fighting techniques and the ways to respond swiftly in times of emergency at the time of and disaster. When the alarm rang they dropped down to their knees on the floor in order to protect their heads and necks until the Earth stopped shaking. When the alarm rang again they evacuate the place moved towards the designated open assembly point, by following arrows or direction displayed in the corridors. Here the counting was done.
At last the third alarm rang as an instruction for normal routine and all went back to their classes and working places. Keeping all the safety measures the entire primary and middle wing buildings were successfully cleared within a span of 4 minutes 7 seconds.
It was organized to check the readiness of the school to face such fire emergency and also to make students and staff aware about the Earthquake and activity against fire risk and safeguard to be taken.