Event/Activities
Baisakhi celebration - 2018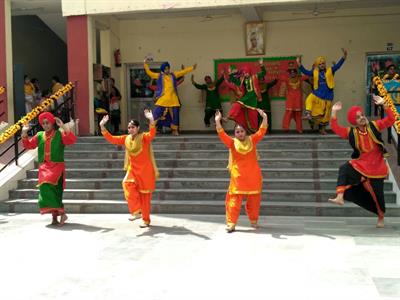 Baisakhi, a festival that marks the harvest of Rabi crops was celebrated with lot of enthusiasm and gaiety at GHPS - Fateh Nagar School on 17 April 2018. To commemorate the immortals of Jalianwala Bagh massacre, a Shabad was recited at the beginning followed by a cultural outburst. The whole school was decorated in vibrant colour and there was a smell of spring in the air.
The significance of Panj Kakaar (Five K's) that are the artifacts that a Sikh wears represent their personal journey to attain oneness with Waheguru were explained by the participants in the form of storytelling and folklores.
Chief guest included Sardar Amarjit Singh Ji and he addressed the audience with a short speech followed by a speech by Principal Mrs. Jasvinder Kaur Bhatia.
Adorned colorfully with a pomp n fiesta, girls cheerfully presented Gidda and finally the function concluded with the essence of Punjab, much-loved Bhangra.
WORLD HEALTH DAY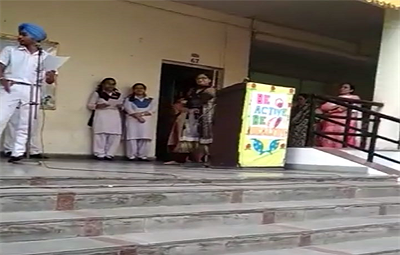 The school observed the 'World Health Day' wherein an assembly was conducted by the Science Department. The assembly included a special talk, small kit, and a poem for creating awareness among the students for staying fit and healthy.
Orientation Program - GHPS Fateh Nagar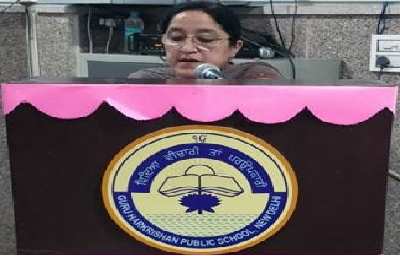 GHPS Fateh Nagar organized an Orientation Program for the parents of Nursery and Kindergarten on 3rd April 2018 to share the school's vision and commitment to providing quality education and to show how we ensure that "Every Child is Special" to us through our day-to-day interaction with each and every child.
The pre-primary coordinator conducted the program and gave us an insight into teaching methodology, pattern of assessments and school rules through a brief presentation. She also discussed and shared a few guidelines on effective parenting. One of the objectives of the orientation program was to demonstrate how the curriculum involves self-directed, hands-on learning activities which not only give vent to the child's creative talents and energies but also help in all-round holistic development of the child.
Bani Competition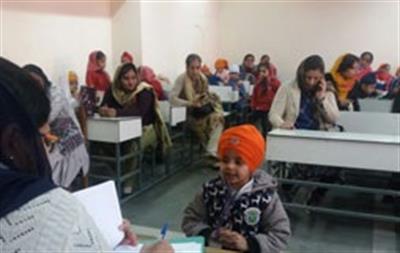 Annual Bani Kirtan, Bani Kanth, Declamation and Quiz competition was held in Sri Guru Gobind Singh College of Commerce. Our students performed very well and won prizes also.
Jasmeet Kaur & Navneet Kaur bagged
the 1st position
Brahmleen Kaur & Jasnoor Singh
bagged the 2nd position
Harmeet Singh bagged the 3rd position
Well done !!!