Workshops
Nutrition Workshop at GHPS, Hargobind Enclave by Mrs. Aarohi Tyagi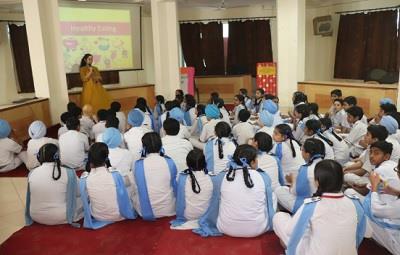 "Growing children require good nutrition to build healthy bodies and fight diseases". Workshop was conducted by Mrs. Aarohi Tyagi on 9th April, 2019 where she explained the concept of how to have a good balanced diet in your daily life. Many games have been played by Mrs. Aarohi tyagi in which students have participated in the workshop with great zeal and enthusiasm. In the end, the concept of Junk food and Fast food was discussed. They were made to understand why junk food is unhealthy and that Fast food need not be Junk food. It can be very nutritious and tasty.
YUNNAN HIGHER EDUCATION EXHIBITION & INTERNATIONAL CO-OPERATION FORUM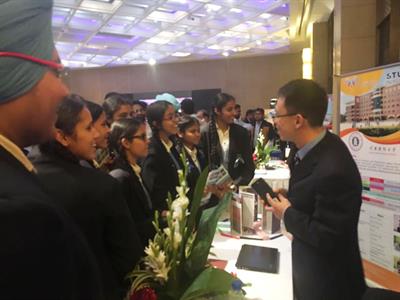 A group of Class XIth students along with Ms. Ramanpreet Kaur Gill (PGT-Economics) attended YUNNAN HIGHER EDUCATION EXHIBITION & INTERNATIONAL CO-OPERTATION FORUM organized at the Leela Ambience Hall on 31st Jan'18.
The program was presided over by dignitaries from education field of both Nations in India and China and aimed at strengthening bilateral relations through education exchange & cooperation.
The exhibition showcased facilities provided by 16 higher institutions from the Yunnan province of China wherein the students interacted with the faculties and gathered information about future prospects of higher education in China.
Overall it was a good learning experience.
Zonal Science Exhibition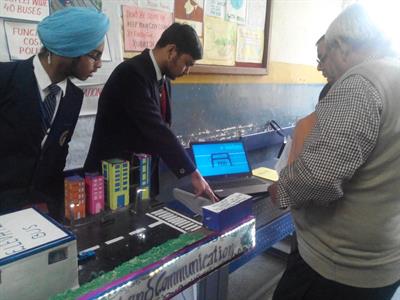 A Zonal Science Exhibition was organized by Directorate of Education at RPVV, Surajmal Vihar on October on 'Transport & Communication'. Our science exhibit 'Transit Elevated Bus' was selected amongst best five exhibits to be displayed on central level. Participants Anuj & Sarabjeet, Class X were awarded with medals and certificates. Further, Central Level Science Exhibition was held on 7th, 8th and 9th December 2017 at RPVV, Surajmal Vihar. Our model got selected for State Level where we participated again on 12th, 13th & 14th December at Science Centre, Vasant Vihar.
POCSO ACT 2012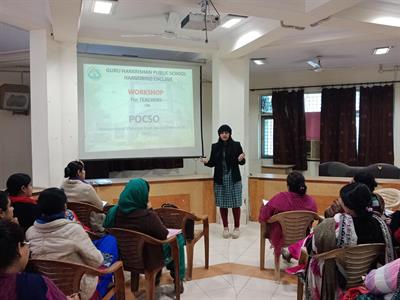 A workshop to familiarize the teachers on the provisions of 'POCSO ACT 2012' (Protection of Children from Sexual Offences Act) was organised in the school on Saturday, 20th January 2018. The resource person Ms. Puja Jain enlightened ways to empower the children to 'SPEAK UP' and emphasized on the practical know how on identifying signs of abuse, key ways of handling it and knowing the POCSO Act.