Workshops
PHONICS TRAINING WORKSHOP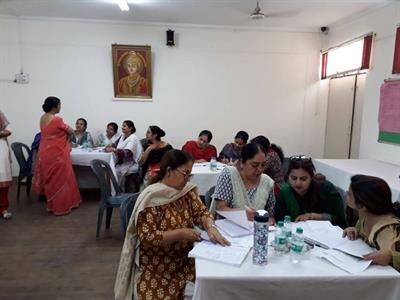 A two days Phonics Training Workshop was conducted on 14th & 15th May, 2018 at GHPS, India Gate from 9 am to 2.30 pm. The session was very interesting, enriching and enlightening. The resource person Mr. Ashish Martin Chauhan has a tremendously good knowledge of the subject. He spoke at length and with great clarity about ALPHABETS. The concept of Vowels, Consonants and the Pronunciation was discussed. The hand-outs were given to the participants. They would be beneficial for the students when incorporated in syllabus. The workshop will continue during the month of September and thereafter in December.
The workshop was attended by the following staff members Mrs. Moneet Dang, Mrs. Rita Sharma, Mrs. Meenakshi, and Mrs. Pushpinder Kaur
CANCER RAHAT SOCIETY - Workshop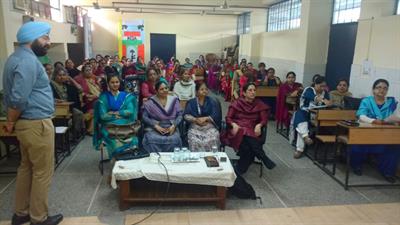 Work shop on UMEED (CANCER RAHAT SOCIETY) ON 27th February 2018
Best out of Waste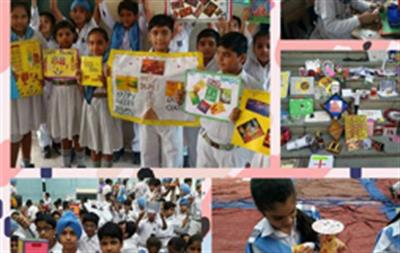 A workshop on "Best out of Waste" was conducted in our school with plastic bottles and paper plates, cups, empty cartons to make lovely craft articles. Children were taught to utilize materials and understand their importance.
The main motive behind conducting such workshops was also to enhance their skills and creativity.
A Divine Trip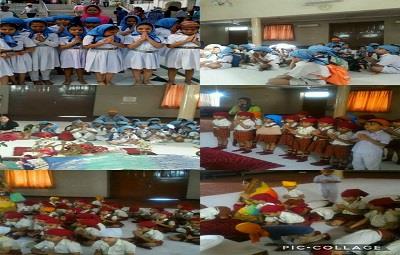 Children took a tour of divinity. The importance of worshipping and to boost their morality and confidence, we spent a day with our children and gave them a tour of the divinity.