Event/Activities
Children's Day Celebrations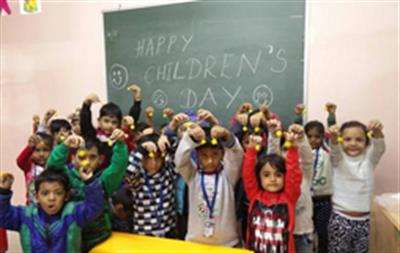 On the 14th of November 2017 Children's Day was celebrated in the school on the occasion of the birth anniversary of Jawaharlal Nehru. The tiny tots of Pre Nursery and Nursery classes had a rolicking time dancing on the stage. Sweets were distributed to the children. The little ones of Pre Nursery enjoyed making and eating Biscuit Toppings. Children of Class I and II were given a talk by their class teachers on why and how Children's Day is celebrated. On the whole it was a fun filled day for the children which they will remember.
Deepmala Celebrations on the Occasion of Prakash Purab of Guru Nanak Dev Ji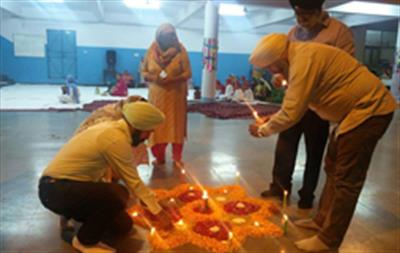 Tin Bedian Ki Kul Bikhe Pragte Nanak Rai
Sab Sikhan Ko Sukh Daye, Jaha Taha Bhaya Sahay
November 4, 2017, Saturday: The Management, Principal, Staff & Students of Guru Harkrishan Public School, Karol Bagh along with dignitaries and parents gathered in the school premises to celebrate Deepmala on the occasion of Prakash Purab of Guru Nanak Dev Ji. S. Paramjit Singh Ji Rana– Chairman-Dharam Prachar Committee - DSGMC cum Councellor-MCD; S. Harvinderjit Singh Ji Raja – School Manager, S. Tajinder Singh Ji and S. Ravinder Singh Ji Chandhok – School Sr. Vice Chairman, were present to pay obeisance.
The students of the school gave presentations through the medium of Shabad recitals and dhadhi prasang to enlighten the congregation present about the teachings of the Guru Sahiban.
S. Paramjit Singh Ji Rana motivated everyone to keep up the spirit of rational thinking and brotherhood. He urged everyone to stay away from superstitions prevailing in the society. S. Tajinder Singh Ji inspired everyone to follow the path of righteousness taught by Guru Nanak Dev Ji. The School Principal – Mrs. Jasvinder Kaur extended felicitations on the occasion and urged to follow the three philosophical principles given by Guru Nanak Dev Ji and also to keep the environment clean and green.
Towards the end candles were lit and Ardaas was rendered. Karah Parshad was served.