Sports
Primary Sports Meet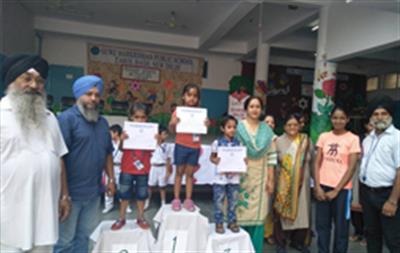 Sports and games are the ways of enhancing the children's mental and physical growth. Keeping this in view, the Pre -Primary and Primary wing of Guru Harkrishan Public School,Karol Bagh celebrated its"Sports Meet" on the October 4 ,2017 with great zeal and fervour. Senior vice chairman S. Harvinderjit Singh Ji Raja and vice chairman S. Balbir Singh ji graced the occasion.They were accorded a warm welcome by Mrs. Jasvinder Kaur - the School Principal. She also declared the activities open with poking of a balloon. The programme was showcased to promote the idea that Sports is an integtal part of life which makes learning holistic. Pre - Primary and Primary section participated in various activities like Banana race, Relay race, Fruity race, Frog jump race etc. Our Sr.Vice Chairman appreciated the children for their enthusiastic zeal and energy. He also motivated students to participate in such activities while giving away the certificates. The programme culminated with the warm words of encouragement and appreciation by the Headmistress Mrs Gobinder Kaur.
Sports Events in School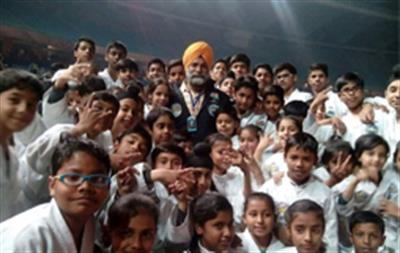 Regular Sports Events are conducted in the school premises for all the segments. This enhances the physical, mental & psychomotor skills of the students of all segments .Recently an Inter Class Chess Competition was conducted.