From the school desk
S. Bhupinder Jeet Singh Gulshan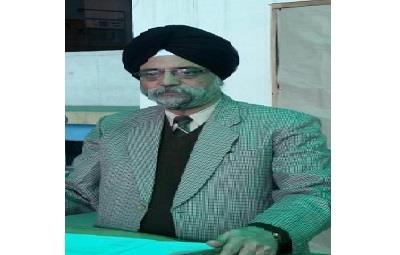 Develop a passion for learning. If you do, you will never cease to grow.
Anthony J.D'Angelo
Education is a prime instrument of national purpose and that quality of education is inescapably involved in the quality of nation.
The maintenance and strengthening of quality education is a task even more onerous than its attainment. What is required, is an immerse burst of idealism and exuberance among our students.

At Guru Harkrishan Public School Nanak Piao, students are not competing with each other but with themselves, by constantly raising their expectations and successfully achieving those targets. This makes them sensitive and empathetic to other's failures, a very important factor which shapes them into fine human beings.
Our school carefully nurtures the tangible and intangible strengths of each student, carefully preparing them to face challenges of a competitive world. We trigger their curiosity and encourage them to step into unfamiliar grounds without fear.
We make learning an enjoyable experience that can never be forgotten and provides points of reference in one's future.
We are very proud of our history, our values and the high standards achieved by our students. Set in the vicinity of a place of worship, GHPS uses a spiritual ideology to imbibe good values in the students to make them better citizens.
'Vidya Vichari Ta Parupkari' This is the motto of the school and it says "True learning induces in the mind, service to mankind'.
Our students will become life-long learners and responsible citizens, striving to reach new heights in order to make the world a better place to live.