Event/Activities
Children's Day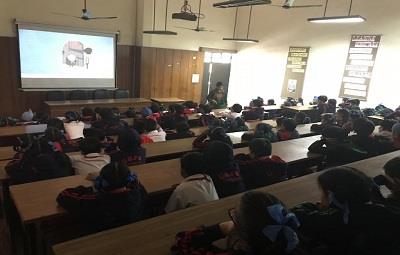 Children's day was celebrated on 14th November 2018, on the birth anniversary of Pt. Jawaharlal Nehru because of his endless love and affection for children. The school was decorated with balloons of all hues and colours. School Choir created Ambience and students presented speeches, poems and a skit on Environment. Teachers also presented a vibrant program by singing melodious songs and reciting poems. It was a nostalgic occasion for the students. Children of primary segment participated in various activities. From the glint of the eyes of primary students, dancing and singing non stop, one could tell that it was an occasion which would stay in their Minds for a long time to come. The School Principal Ms D.K. Dhingra greeted the teachers and the students on this occasion and exhorted them to follow the path of honesty and hard work shown by Pt. Jawaharlal Nehru.
Celebration of National Education Day at Guru Harkrishan Public School, India Gate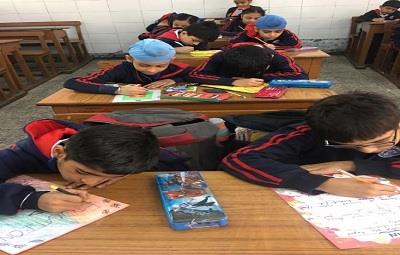 The Central Government resolved to celebrate the Birth Anniversary of Maulana Abdul Kalam Azad, great freedom fighter and eminent educationist, as National Education Day on 11th November. To commemorate this day and make the endeavor a success, Guru Harkrishan Public School, India Gate organized Card Making and Slogan writing Competitions for Classes III to V on the importance of education. Students displayed their creativity and talent with a lot of dedication and enthusiasm.
9th National Educational Conference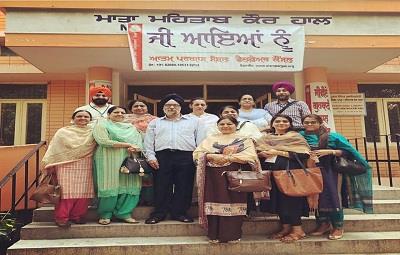 9th National Educational Conference was held at All India Pingalwara Charitable Society, Manawala, Sri Amritsar Sahib on 13 & 14 October 2018. The school Principal Ms. D.K Dhingra and one teacher Ms. Tajinder Kaur participated in the conference.
Teachers Day Celebrations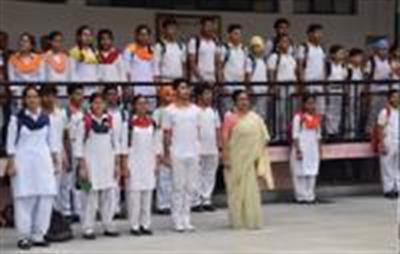 Our fellow countrymen have suffered a lot due to the devastating floods, especially in Kerala. Following the tenet of Sikh philosophy, "Vand Chhakana", the Staff at Guru Harkrishan Public School, India Gate, expressing its solidarity, decided to render Sukhmani Sahib Paath with a solemn prayer to ease the suffering of all across the world, and thus pay Tribute to our eternal Teacher and Philosopher, Guru Nanak Dev Ji, on this TEACHERS' DAY. The GHPS Fraternity feels proud of our teachers and congratulate them for their pious vision and noble thought!
Tree Plantation Drive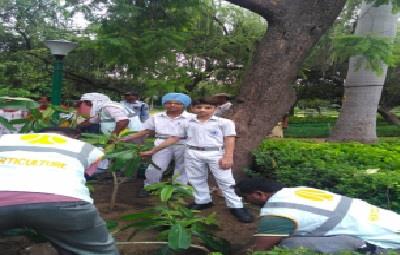 School participated in the Tree Plantation Drive by Delhi Government on 08.09.18. Students of class VI to VIII, teachers and parents got an opportunity to be a part of historic event in which Delhi Government made an effort to plant five lakh saplings in Delhi. Students of GHPS - India Gate, New Delhi went to the children Park - India Gate to plant trees. They were given an awareness to protect the environment, by planting trees and to save the environment from the hazards of pollution.
DAY1 Swachchta Pakhwada Is Being Observed In The School Premises From 1st Sept – 15th Sept. 2018.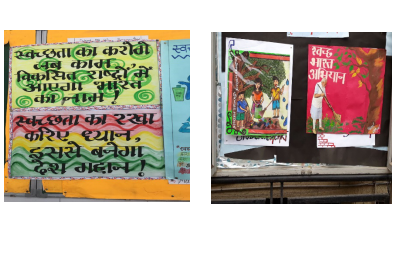 Awareness about cleanliness & its importance in day to day life was spread among students by putting up charts on the gate and assembly area.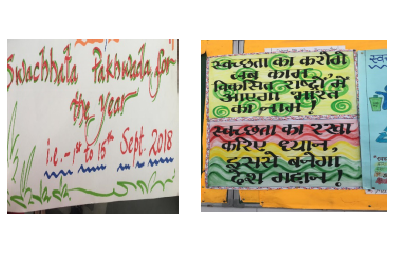 A pledge was taken to keep the school and its surroundings neat and clean. They promised to strive to keep their Bharat Swachch.