Sports
GHPS Students Excel At 64th National School Games - SGFI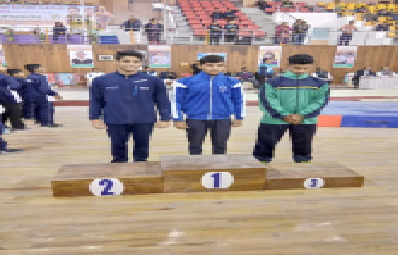 GHPS, India Gate Students excel at GYMNASTICS in 64th NATIONAL SCHOOL GAMES - SGFI
1.Tushar kalyan- 1 Silver
All round champion (Silver)
2. Paras Karki- 1 Silver
3 . TUSHAR - 2nd Position all-round national.
Adventure Day Camp At Kundli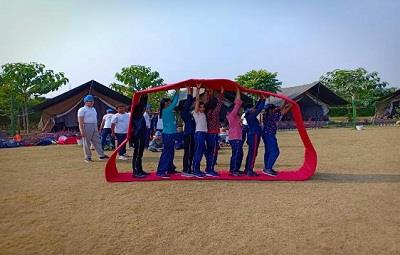 In order to inculcate different life skills, the school in collaboration with the Rock sport, organized an adventure camp at Kundli for the students of classes I to IX on 4 December 2018. Away from the busy crowded roads of Delhi, the students accompanied by the teachers reached their destination at around 10:30 a.m. where delicious breakfast and fun activities awaited them. These activities aimed at maintaining fitness level of the students. Our students gained new perspective as they faced different obstacles in the form of activities like Burma bridge, Commando net, Tyre maze, ziplining, wall climbing etc. It helped to make the students stronger and build their unique personality. The tractor ride truly enhanced the experience of rural adventure. At the end, of the day Rocksport's in -house DJ played peppy numbers and students danced with full vigor. The day was filled with fun and the students returned with memories to be cherished forever.
Inter GHPS Kho-Kho Boys Tournament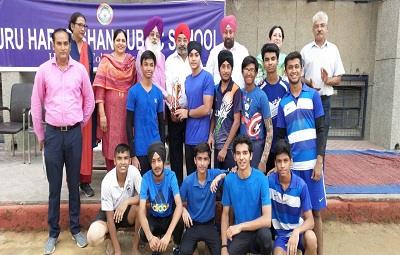 Inter GHPS kho-kho boys tournament was held at GHPS Hemkunt colony. Final match was played between India Gate and Hargobind Enclave. GHPS, India Gate bagged first position. Rachit Singh of class 8 D has won 'Player of the Tournament'.
Volleyball Tournament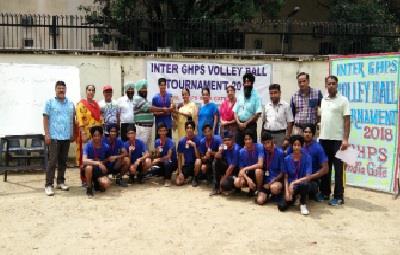 The school is hosting an Inter GHPS Volleyball Tournament (Sr. Boys) 2018 on 4 Sept., 6 Sept. and 7 Sept 2018. The school Ms. D.K Dhingra, Vice Principal Ms H.K Walia , all participants and Physical Education teachers were present at the opening ceremony. The participants took an oath promising to uphold the spirit of sportsmanship and fair play. The Principal addressed the gathering and emphasized on the importance of games and sports for physical development and declared the Inter GHPS Volleyball Tournament open. The Final Match of the Tournment was played between GHPS INdia Gate and GHPS Vasant Vihar . GHPS Vasant Vihar won the match. This was Followed by Prize distribution ceremony.The school Principal Ms D.K. Dhingra congratulated the plays and their coaches. The winning team GHPS Vasant Vihar was presented gold medals and trophy and the runners up GHPS India Gate received silver medals and a trophy
Ghps India Gate Star Cyclist Shines Brightest In World Ranking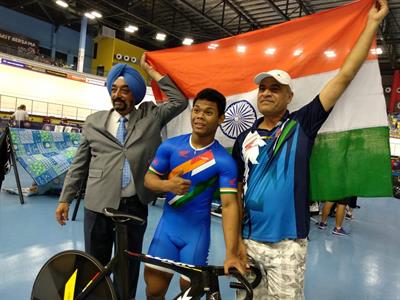 GHPS INDIA GATE STAR CYCLIST SHINES BRIGHTEST IN WORLD RANKING
India's Cycling sensation ESOW, a student of Guru Harkrishan Public School, India Gate, listed Top Ranked Junior Sprint Rider on the latest world ranking of the last UCI ranking list published on 26th July 2018. He also ranked 3rd in the Keirin event while India's team sprint climbs to third place in UCI junior world ranking of track events.
Accolades to GHPS, India Gate on surpassing another milestone on its International Voyage
Sports Events in School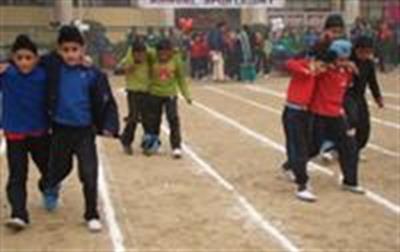 It is rightly said "Good players inspire themselves, great players inspire others".
The school is very active in conducting sports events for all the classes. Such kind of sports events build those players who will one day make our nation proud of them. Sports has no doubt became an essential element of studies these days. These sports activities build endurance, strength and stamina of students which academics alone won't be able to achieve. Even, the new education system stresses lot on sports. Thus, Guru Harkrishan Public School, India Gate believes in nurturing the young talents and exposing them to a lot of sports since their initial enrollment. This helps all the students to keep their minds fresh and positive all the time.
Various sports activities like Karate, Marathon, Volleyball, Basketball, etc. are conducted time to time and even during the regular classes of students.