Workshops
Goal Clarity Workshop At GHPS, Kalkaji By Pooja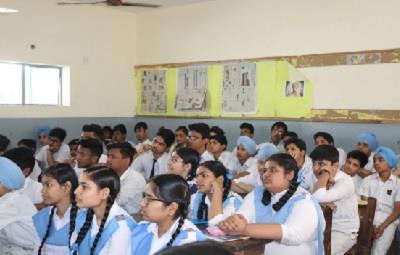 Fairgaze, media partner of GHPS, Kalkaji organized a very informative and motivating workshop in the school premises on 18th April 2019. The resource person was Ms. Pooja, IEF mentor. The workshop was on "Goal Clarity" for the students. She held an interactive session with the students on how to identify short terms and long terms goals, then focus on the various methods to achieve the preset goals. She also stressed on constantly empowering oneself for the future. Reading of stories of great personalities, adding upto one's skills during vacation are many of the ways. She suggested for growth of a students career. On the whole a very lively and inspiring workshop thoroughly enjoyed by the students.
Kindle Read to Lead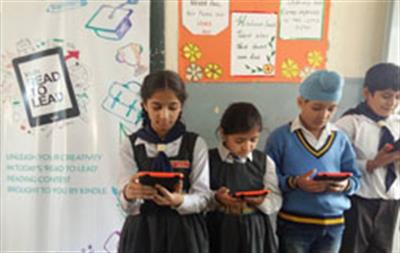 KINDLE READ TO LEAD activity was conducted in the school for classes V -X to strengthen the reading habits among children.
The winners a were given certificates and gift vouchers from KINDLE.
Capacity Building and Career Guidance Workshop
Workshop by CBSE on Capacity Building and Career Guidance was organized on 30th January & 31st January 2018 at G.H.P.S., Kalkaji. Resource person for the workshop was Ms Sudha Acharya, Principal, ITL School, Dwarka. She enlightened the teachers on the correct way of guiding the aspiring students to choose their chosen career.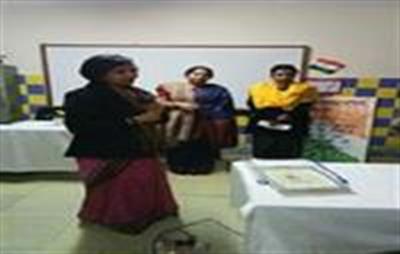 Workshop on Stress Management and Emotional Intelligence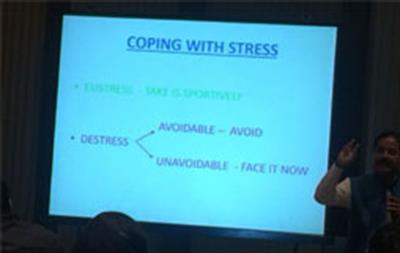 Workshop on Stress Management and Emotional Intelligence was organized on 10th Feb 2018 at Welcome Hotel Dwarka, by accomplished life coaches of Kalp Vriksh Guru. It was on how to guide the students to deal better with stress & improve performance.
TIMES NOW launched 5th edition of India Road Safety Mission
Maruti Suzuki in association with TIMES NOW launched 5th edition of India Road Safety Mission. They conducted a workshop on Road Safety in our school premise on 14th Feb 2018 for the classes V to VIII. Prizes were distributed among the students who excelled in written Questionnaire (M.C.Q.). They were awarded with Pen drives & Participation certificates.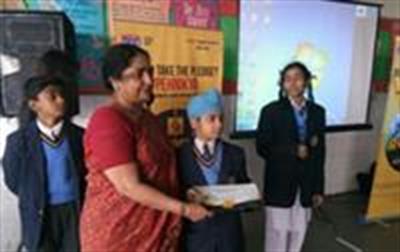 Workshop on Women Health, Wellness and Personality Development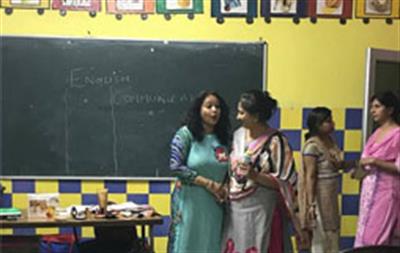 Women health, wellness and personality development were the core ideas of the workshop conducted in the school for teachers today.
It brought home the fact that along with home and otherwise it is very important for women to indulge in their hobbies and some 'me' time for personal growth and spiritual upliftment. A workshop on health and personality Development was Conducted by Mrs. Srivastav/Ms. Jayshree on 31st May, 2017 . Quite a few beauty tips were given and told us about certain common myths and the facts related to the same. It was quite on enlightening experience for all .