Articles
LIFE STYLE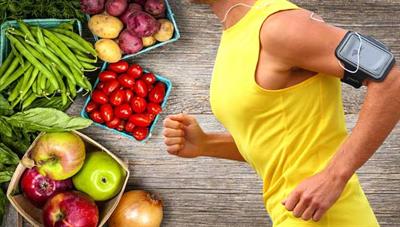 Healthy life is not a single term but a blend of all the factors which influence and make up a healthy life-style with working profile, dressing sense, eating habits, day time schedule, body check up, communication skills, commitments in our lives, personal way of perceiving the life etc. and many other factors which also take into account helping others at the time of need and tolerance towards others.
Technology has taken an unimaginable stride over the past couple of decades affording people to lead a comfortable life style having all things within their reach at the touch of a screw at the same time making us dependent on the scientific gadgets.
Ours is the generation of the computers, mobiles, burgers, pizzas and late night parties basically everything that is unhealthy. No doubt we have to cope up with the fast paced competitive world. At the same time we have to accomplish the professional commitments besides dealing with the routine household activities with so many tasks to tackle during the day. Our health often takes a backseat. So it takes a good amount of determination to lead a healthy life style and set up our schedule in such a manner so as to include mental as well as physical activities appropriately.
Our dressing sense should be in accordance with the trend of the society. It shouldn't be odd to make us the centre of attraction and self conscious. Rather it should be comfortable not to hinder in our day-to-day work.
It is observed that simple and freshly cooked food is ideal for the healthy living rather than refrigerated and tinned food. Our sedentary life style and eating habits of having fast food and dining at late night parties takes the toll of our life which necessitates regular and frequent medical check-ups for early detection and timely cure of any problem what-so ever.
We should develop good communication skills not to arouse the ill-will of others and to remain in harmony. We should maintain a soft and gentle tone so as to have a congenial atmosphere around us.
Promises are meant to be kept one should be straight forward and stick to one's words to win faith of others.
Life is a continuous struggle which should be faced enthusiastically to achieve goals, life gives us immense pleasure.
We should never be offensive and try not to hurt anyone by our words or actions which are a sign of good health.
Helping others whenever possible also gives us a lot of satisfaction and keeps us in a cheerful mood.
Last but not the least we should have patience to deal with others and avoid confrontation. We should have tendency to forgive others in order to have conducive and peaceful atmosphere.
Now to conclude we can't retrace our steps from advancement but surely we can follow the principle of early to bed and early to rise in addition to the simplicity in our eating habits, dressing-up sense and thoughts which are the key to healthy and successful life.