Annual Function
Holy Convent Senior Secondary School celebrates Annual Day on 25th January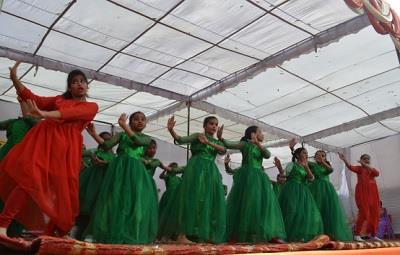 Annual function was organised on 25th Jan, 2019 in the school premises of Holy Convent Sr. Sec. School. Students from different classes participated in it, teachers, students, incharge took part in it with great enthusiasm for making that annual function more happening. Students with the help of teachers, prepared various performances, some of the students from primary classes participated in the function. They prepared patriotic dance, fashion shows, bollywood and free style and many more. Senior classes students prepared an interesting play against Dowry system, they also showed great dance performance,yoga. The whole programme was hosted by Mrs .Seema Gupta and Mr.Deepak Gupta, our school premises was beautifully decorated, huge floated audience were there to watch and enjoy the programme. Our Chief Guest on that occasion was "Dr.Rakesh Sharma", Chairman of the school and congress Ex.MLA "Shri Mukesh Sharma"were respectively invited. There were lots of arrangements like fun food stalls. There was great enthusiasm among students, parents and they all were looking highly spirited. All students took the activities interestingly. Academic prizes were distributed. That function groom the students in the "Art of living and working together". In the end our National Anthem was played and the function was held beautifully. The main purpose of those activities was to create or trace out talent among students and to build up their thinking skills. All audience, students, teachers, staff, chief guests, volunteers all enjoyed the Annual Day function very well.
Annual Day of Holy Convent Sr. Sec. School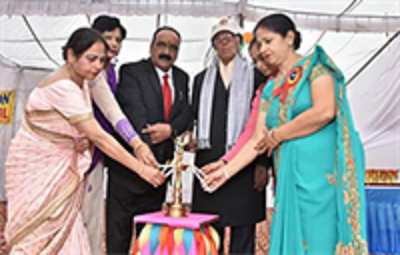 Holy Convent Senior Secondary School celebrated it's Annual Day with full enthusiasm. The Prize Distribution function was conducted on 25th January, 2018. The Chief Guests of the day were former MLA Mr. Mukesh Sharma and President of West Delhi Lok Sabha Youth Congress, Mr. Rahul Sharma.