Workshops
Workshop on YOGA by FairGaze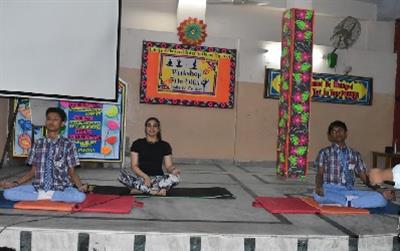 A few minutes of Yoga during the day can be a great way to get rid of stress that accumulates daily-inboth the body and mind. Yoga postures, Pranayama and meditation are effective techniques to release stress. In view of this, Little Flowers International School in collaboration with Fair Gaze conducted a workshop on YOGA on 26th April, 2019, Friday for classes IX and X in D.R. Patel Auditorium. Students took the session with great dedication. School Vice Principal, Mrs. Anita Mahajan Ma'am threw light on the importance of Yoga. The students showed full enthusiasm and gaiety.
Touch Rugby Workshop Conducted At Little Flower International School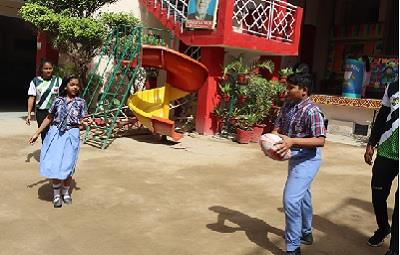 FairGaze in collaboration with Delhi Touch Association organized a Workshop on Touch Rugby on 29th April, 2019, Monday, for students of class VIII. Resource person from FairGaze, Mr. Lakshender S. Angras organized the workshop in school premises. The workshop was conducted by a team of three people Rishabh Rustogi, Preety Singh and Ankit kumar, all Gold Medalists at National and International Levels from Delhi Touch Association. In this workshop the students were guided about the game "Touch Rugby". They were taught about the game rules and techniques to skillfully handle the ball. The students were very excited as they learnt about a new game and showed full enthusiasm in playing rugby. Such sessions are very beneficial for students as they not only learn new things but also relieve stress of exams and studies.
F1 in Schools Programme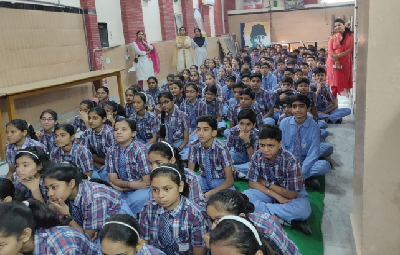 "Are you the next Team India?"
F1 in Schools is an International STEM (science, technology, engineering, mathematics) competition for school children to design F1 miniature cars for racing. The 'Time of Sports' organization conducted a programme at Little Flowers International School on 26th October, 2018, Friday for students of classes VII to X. They guided the students about their programme which consists of training sessions for F1 miniature car designing and manufacturing and a participation in World's largest STEM based technology challenge where students create their own cars using CAD/CAM design tools and race on the F1 track. Mr. Manish was the resource person who gave a knowledgeable and interesting session through his presentation thus motivating the students to take part in the world wide programme. It is a platform giving a great exposure to all the students academically as well.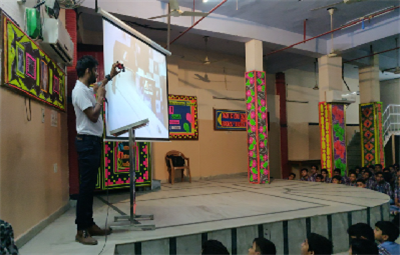 Journalism Workshop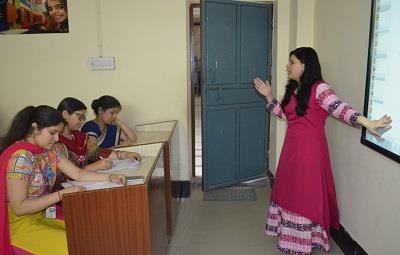 FairGaze conducted a journalism workshop for the student journalists and PRO's of "Little Flowers Public Sr Secondary School" and "Little Flowers International School". Here students were educated about the principles of journalism and content writing. They were provided with the knowledge of content writing and various aspects of news reporting. The session was engaging and interactive for both the students and teachers.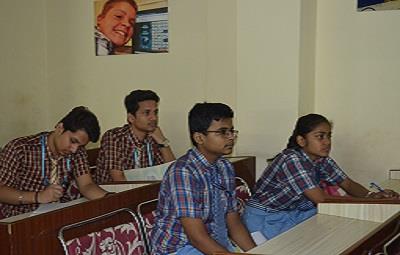 Green School Drive - Swatchhta Pakhwada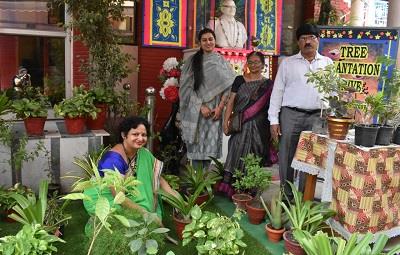 Little Flowers International School solemnly celebrated "GREEN SCHOOL DRIVE" on 5th September 2018, Tuesday as a mark to celebrate Swatchhta Pakhwada, a CBSE initiative. The students of class Ist and IInd made eye catching slogans on cleanliness, thus spreading the message. Teachers and students planted trees across the school premises. School Chairman Mr. Rajesh Dua, Vive Principal Mrs. Anita Mahajan and Co-ordinator Mrs. Bhavna not only planted saplings but also added manure and watered them.
Swatchchta Shapath Day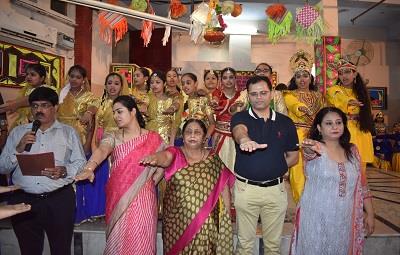 Little Flowers International School took cleanliness pledge on September 1st, 2018 in school premises. The pledge was taken by School Chairman Mr. Rajesh Dua along with all students and teachers commemorating the Swatchhta Pakhwada, a CBSE Initiative. The total number of students who took the pledge was 1200.They pledged to devote at least 100 hours a year to cleanliness and spread the message to others. The whole school took the pledge very seriously and thus marked the beginning of Swatchhta Pakhwada.