Articles
A DO-IT YOURSELF PROJECT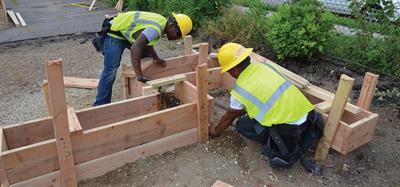 A carpenter, old enough to retire, informed his employer – contractor his plans to leave the house -building business and to live a leisurely life with his family. He would definitely miss the Pay Cheque each week, but he was ready to bear the loss. The contractor felt disappointed at his good worker leaving the job. He asked him if he could build just one more house as a personal and last favour. The carpenter agreed, but over the time it was easy to see that his heart was not in his work. He restored to shabby workmanship and used inferior materials. It was an unfortunate way to end a dedicated career. When the carpenter finished his work, his employer came to visit the house. Then he handed over the key of the house to the carpenter and gifted the house to him. The carpenter was completely shocked. "What a shame!" he said to himself angrily. "If I had known that I was building my own house, I would have done it so differently." He realized it with a shock that now he had to live in that house which he built heartlessly. But now he could not retreat. He was a carpenter and now he placed a board and hammered a nail just to make the house beautiful.
Someone well said, "Life is a do-it-yourself project". Your attitude and the choices you make today, help to build the 'house' you will live in tomorrow. Therefore, build wisely, no matter what you are building. Build it with your love and devotion.
(Harshita Jain)
X-E
TRUE VALUE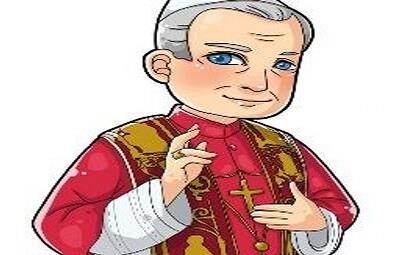 Once upon a time, a saint started off a religious confluence by holding up a 2000 note. A crowd of 200 had assembled to hear him. He asked, "Who would like this `2000 note?". All two hundred hands went up. He stated, "I am going to give note to one of you but first, let me do this." He crumpled the bill up. He then asked, who still wants it?" Again all two hundred hands were raised. "Well", he replied. "What if I do this?" then he dropped the note on the ground and started to put some sand on it. The note was much dirty and crumpled.
"Now who still wants it?" One more time all hands went up without doubt.
The saint spoke, "My friends. I have just showed you a very important lesson. No matter what I did with the money, its value didn't decrease, you all still want it. Same as many times in our lives, we make inappropriate decisions but no matter what have happened or what will happen, you are special, you will never lose your value. Don't ever forget i," ended the saint.
(Arpita Jain)
VIII-A
MONEY IS YOURS BUT RESOURCES BELONG TO THE SOCIETY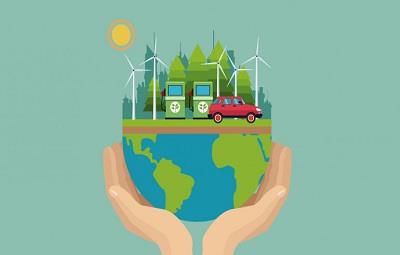 There was an Indian delegation that arrived at Hamburg, Germany and waved into a restaurant. A lot of tables were empty. On a table a young couple was having their meal with only two dishes. Many among the delegation frowned at such simple meal.
On another table some old ladies were having the meal. When a dish was served, the waiter would distribute the food for them and they would finish every bit of food on their plates.
Indian delegates were quite hungry so ordered much food. When they finished, there was still about one-third of unconsumed food on table. When they were leaving, the old ladies spoke to them and expressed their annoyance about wasting so much food. "We paid for our food, it is none of your business how much food we left behind," replied one of the members. The old ladies were furious. One of them immediately took her phone out and made call to someone. After a while, a man in uniform from Social Security Organization arrived. After knowing what the dispute was, he issued Indian delegate a 50 Euro fine. Then the officer professed in a stern voice, "Order what you can consume, money is yours but resources belong to the society. There are many others in the world who are facing shortage of resources; you have no reason to waste resources." The mindset of this rich country put all of them to shame.
Vedika
X F
Happy Teachers Day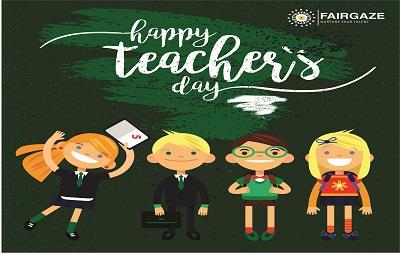 Dear Teachers
The result of your efforts is like fruits adorned on the branches of a tree, they need soil of your toil and manure of your affection on regular basis .Then these saplings become fruit bearing trees. Your efforts may not be visible right now but their impact will be felt in every step taken by your students. If they are on the right path, it is because of your teachings. If they are successfully contributing to the society, it is because of your preaching. If they are indifferent to social problems, it might be due to your negligence.If they are forgetting Indian culture and patriotism, it might be because you forgot to imbibe these virtues in your lessons.
Dear teachers, you can't forget that you are the crusaders who are bringing the revolution of knowledge, you might be undervalued but you are actually a philosopher's stone turning pebbles into gold with your magical touch. You chose this divine profession because you owe it to your own teachers.
Be like the teacher who inspired you in your childhood. Be like the teacher who made you stand firmly to face every odd situation.
Happy Teacher's Day and happy every day because you are a noble person striving for a noble motive.
Rakhi Jha
Internet Is The Need Of The Hour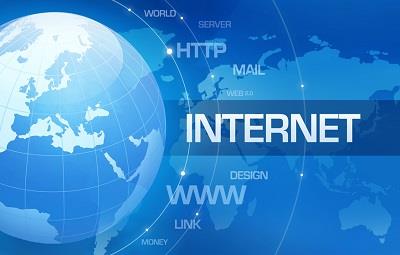 We are all connected by the internet ,
just like neurons in a giant brain.
It has brought a remarkable revolution,
On the earth's every field, every domain.
Internet is one of the most fascinating and beneficial invention of the era. No one is left unaffected by its charm whether it is a scientist or a driver, a research scholar or a student, the president of a country or an innocent toddler. Internet has made our lives quite comfortable. Yesterday I was overhearing some friends. Mr. Facebook boasted – "I know every person". Mr. Google interrupted – "I have everything." Ms. WhatsApp bragged – "Guys, I'm the most desirable one." Mr. Internet smiled and declared – "Hello!!! Can you even survive without me?"
Well, jokes apart, let us come to the point. To realize how important internet is, I would suggest you to turn off your internet usage just for a day. I know, nobody will be ready for that. Friends, you will agree with me that internet has revolutionized all the aspects of life and upgraded our life style. Internet is now a gigantic library that is composed of documents, files, images, videos, contents and websites. Unlimited amount of data is added regularly to the library from different mediums and in different formats. Even now someone will be adding something to enrich this sea of knowledge.
You will agree with me that internet is a direct door to knowledge. Children no longer have to refer to encyclopedia in some library because they can access Wikipedia anywhere, anytime. Yes! With plenty of e-books and resource material we are swimming in the ocean of information. Sometimes I feel like Alice in Wonderland when I go for searching online. So many options are there! So much information is there! Google Sir is available 24 X 7 to guide us. Youtube Ma'am is always there to demonstrate tough procedures of any task and to entertain us. It won't be wrong if I say that it is just because of internet I am discovering the world today with better perspective.
Internet has come as a cool breeze in our busy lives. Now my parents don't have to wait in long queues for money transactions, payment of bills, booking tickets or shopping. Their time and energy both are saved and the credit goes to internet. Take online banking for instance, you can pay multiple bills online within fraction of minutes. Communication with anyone from any part of the globe is possible now. Video call is my favourite one. Last year when my mother had to go out of station to take care of my granny, I stayed in touch with her via video calls whenever I felt lonely.
Internet gave instant fame to that dancing uncle, Mr. Sanjeev Shrivastava, whose video was viral on social media. Thanks to the limelight provided by internet, he is now ready for his debut in a film. Some of my introvert friends started using social media platform like Facebook, Twitter, Quora and gave voice to their views. Even I had a stage fright earlier. Then I started singing on StarMaker. There I got positive reviews and overwhelming response. Thus I used Internet as a tool to amplify the needs of my personality.
Internet has changed the way we think and act. Understanding the importance of internet technology has helped many companies gain larger markets, audience and create services that reach out to customers. Even common people have benefitted a lot by expanding their business using online strategies.
It won't be exaggeration if I call internet as a modern genie who fulfills our almost every requirement. I would conclude with the words:
Internet has given wings to our imagination,
Internet has brought technological revolution,
To solve our problems, internet has got solution,
Internet is the magical genie of our generation.
-Ayushi Gupta – X A