Workshops
Teacher's Training Workshop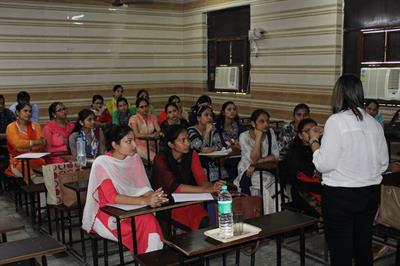 We as FairGaze media also work on this area and have recently conducted teachers training at Manava Bhawna Public School, Burari, the most important aspect which we found and which should be seen in today's era and which also should be taught to the teachers is Behavioural Assessment. An effective teacher's training must counter some basic problems, when we speak about behavioural assessment, identifying students with stress behaviour which can be caused due to surroundings or any other factor, health issues, nowadays many students suffer with anxiety and peer pressure.
Teachers Training Workshop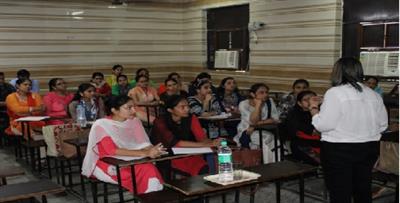 "Teachers can change lives with just the right mix of chalk and challenges"
Teachers Training Workshop was conducted At Manava Bhawna Public School on 31st August, 2019 by Behavioural Expert, Ms. Arti Ahluwalia, where she interacted with diffrerent class teachers of MBPS regarding how to identify such vulnerable students. In the workshop, she discussed about, how to change the studying pattern of teachers. In the end of the workshop there was questions and answers around which really went well. Ms. Arti Ahluwalia answered all the querries very patiently.
Art and Craft Workshop Was Conducted By Alka Vishwakarma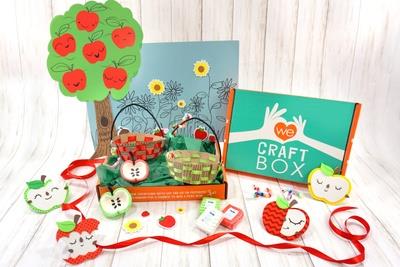 Manava Bhavana Public School, Burari had an amazing workshop of craft on 17th August, 2019. Mentor Alka Vishwakarma interacted with students and children of class 8th enjoyed and learned various types of decorative paper craft and showed high enthusiastic spirits during the workshop.
Substance Abuse Workshop At Manava Bhawna Public School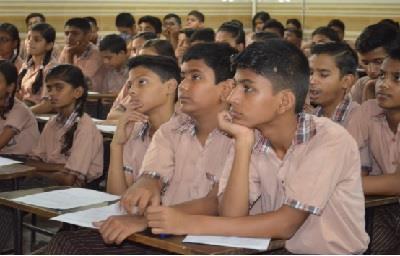 Workshop on Substance Abuse was conducted on 15th July, 2019 in the school premises by FairGaze mentor 'Mr. Puneet Gupta', a renowned psychologist from adhyapann: The Skills Hub. The session was aimed to highlight and aware students about all the physical, psychological and long term effects of Substance Abuse. Students of MBPS have actively participated in the workshop.
Teachers Training Workshop by Arti Ahluwalia in Manava Bhawna Public School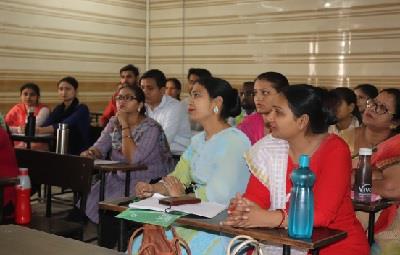 This is to state that the counselling which was held on 30th April, 2019 for the teachers in MBPS by Ms. Aarti Ahluwalia was splendid. Our teachers learnt many things from her. They came to know how to handle the students carefully. It was very impactful counselling.The teachers learnt easy ways to understand the students and they are very eager to follow them in future.
Workshop At Manava Bhawna Public School By Mahendra Pal Singh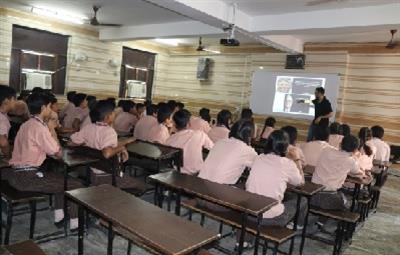 Workshop was conducted at Manava Bhawna Public School by Mr Mahendra Pal Singh regarding the Life Style, where all students students came to know about many persons like Hiroo Onodo and Alex Honnold. It was very informative counselling. We came to know how and when meditation should be done. Myths related to meditation were cleared. About diet many things we come to know as food is an important impact of life. Thanks to Mr. Mahendra Pal Singh for such a beautiful counselling.