Event/Activities
Good Habits - Classes I & II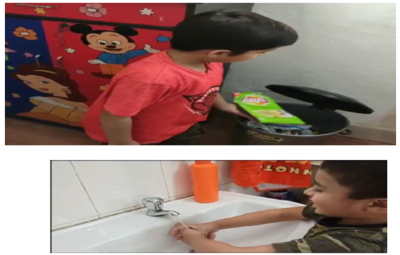 It is a must to inculcate good habits in children during early childhood to remain physically fit and healthy. Here the students of class 2 were asked to follow some good habits like getting up early, brushing teeth twice a day, taking bath daily, trimming nails, eating healthy food, doing exercises, reading books, using magic words like Please, Thank you, Sorry, Excuse me, May I to understand their need which would help them to lead a healthy active life.
Virtual Picnic -Classes I & II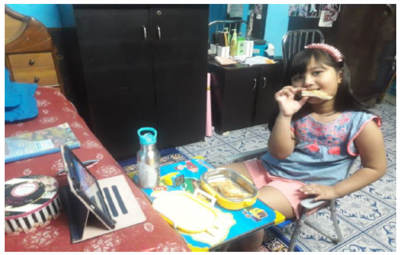 Delhi Darshan Tour for our tiny tots was organized by class 1 teachers. The lesson based on 'Historical Monuments of Delhi was better understood through Experiential Learning. The children enjoyed it thoroughly and the picnic was also praised by the parents
Earth Day Celebrations-Classes I & II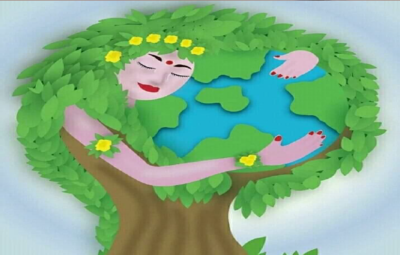 22nd April 2020 marks the 50th anniversary of Earth Day. Since its inception in 1970, this day has been celebrated to sensitize people all around the globe about environmental issues.
We at Eco Club, Ramjas promote the wellbeing of planet Earth and as always pledged to create clean and sustaining communities.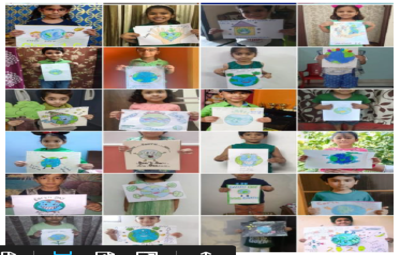 As a result of the current circumstances surrounding COVID-19, we organized online competitions to involve students and teachers. This included Nature Photography, Poster making, Poem Recitation, and Essay Writing.
We received an overwhelming response from everyone in school which raised our commitment towards a sustainable future.
International Yoga Day Celebrations -Classes I & II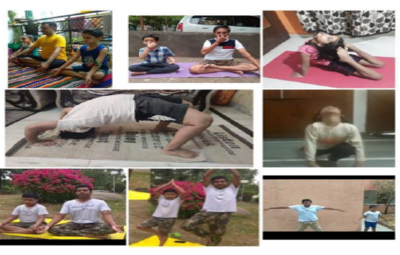 "Yoga is a light, which once lit will never dim. The better your practice, the brighter your flame." To celebrate the International Yoga Day, we at Ramjas School, followed this year's theme which is "Yoga at Home and Yoga with Family". We motivated our students to do yoga to become healthier both physically and mentally. Students shared excellent videos in which they were performing yoga asana.
Mother's Day Celebrations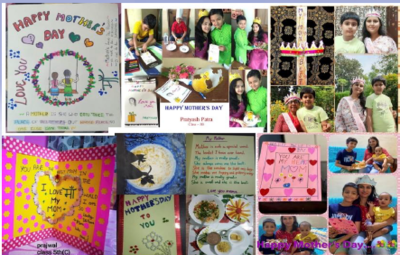 God couldn't be everywhere, therefore he created mothers." On this beautiful day, the students of Ramjas School R K Puram expressed their gratitude and love for their mothers by giving them beautiful cards, dancing, and singing songs, decorating the room with balloons and flowers. Some even made them wear a tiara/ crown and gave them a title - QUEEN OF THE DAY. It was also seen that some honored their GRANDMOTHERS and aunts too.
They also made cards and crowns for their mothers on Mothers' Day. They prepared sandwiches and juices for their mothers with the help of some senior family members. A grand celebration, indeed.
Father's Day Celebrations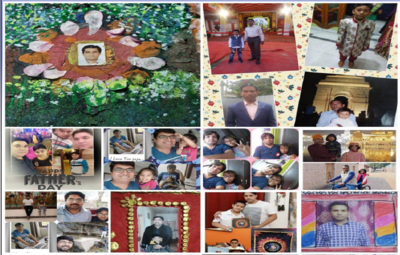 "A dad is someone who wants to catch you before you fall but instead picks you up and lets you try
again."
21st June 2020 was celebrated as Father's Day by the children of Classes 1 and 2 where the students performed activities with heart-warming expression to make their fathers feel special. They interviewed their fathers, asked questions about their favorite destination, fond memories, likes/ dislikes, etc.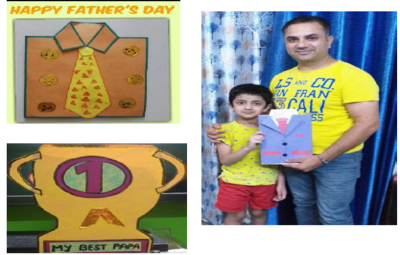 They gifted him with wall hangings where they wrote a few things, for example: - why they like their dad the most. Some of them even gifted them, pen holders. The children also surprised their dads by cleaning their vehicles and helping them in their daily work.
It was a tremendous effort on the part of the children who made this day a memorable day for their dads.