Sports
Hoisting the flag of victory at Delhi State yoga championship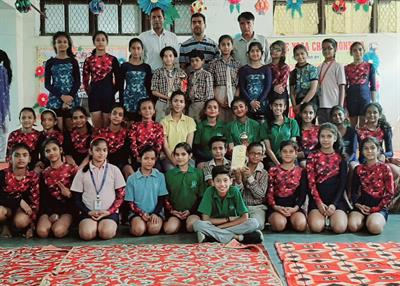 SD Public School girls won overall championship trophy at Delhi State Yoga competition. This five-day competition was organized by Yoga Association Delhi at Sant Haridas college, Najafgadh . Around 600 students from Government and private schools and colleges participated in this event.
students from Government and private schools and colleges participated in this event.
In the 8 to 10 years age group, Vaishnavi Kumari, Isha Sharma, Vaishnavi Tiwari, Jahnvi and yishika secured I, III, IV, V and VI rank respectively. On the other hand, In the 10 to 12 years age group, Drishti, vriddhi, Akansha, Yashika, and Niti secured II,III,IV,V and VI rank respectively and brought laurels to SDPS. In 12 to 14 years category, Shreya, Amulya, Sonal, Eva, and Riya got I,II,III and IV position. Anushka Aggarwal and Jyoti Lodhi both stood II in 14-16 yrs. category. In artistic yoga, rhythmic yoga, and pair rhythmic yoga, our senior girls(Sneha, Neha,Sanjana, and Simran) won medals.
It was a great event. Mr. Hemant Sharma (coach) and his whole team stood out as the Championship winner.
Winners winners winners.. Zone 11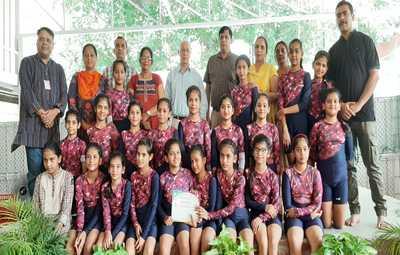 Zonal Yoga Competition was organised at SD Public School, Pitampura. 11 Government and private schools participated . The students gave spectacular performance in this 4- day event. Education head of zone 11,Ms Pushpa Ratnam, Rajesh and Y D Sharma were present as chief guests.
SD Public School girls shown out amongst all and won the Champions Trophy. In senior category, Devanshi got first position in rhythmic yoga and Sneha Tiwari got first position in artistic yoga. In junior category, Anushka Agarwal and Shivani got first position in rhythmic and artistic yoga respectively. Junior team (Shiva Amulya Sonal Shreya Princy Kritika Riya Vibhuti Vaid Drishti Yashika Vaishnavi Akansha Devanshi vriddhi Ayushi Yashvi Sejal Megha and Purvi) secured first position.
After winning the competition, the students have started preparing for the Inter zonals starting in October. Mr Hemant Sharma proudly supported and congratulated his team.
Savouring the conquest: CBSE Yoga Competition (central zone)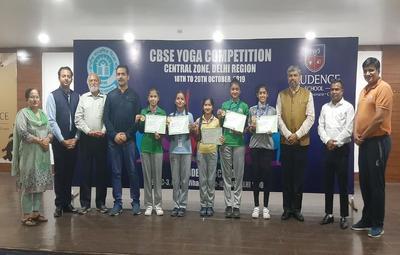 CBSE Yoga competition for Central zone was organised at Prudence School, Ashok Vihar from 18 October to 20 October 2019. In this competition, 72 schools have participated. Sdps yoga girls team (Devanshi Mahajan, Sneha Tiwari,Anushka Aggarwal, Eva Baukhandi and Shreya Agnihotri) have been chosen at first position in Delhi. Anushka Aggarwal also secured third position in individual competition and made the school feel proud of her. Team coach Hemant Sharma and manager Jyoti Mehta were appreciated by all .
All the students are now selected for CBSE national championship to be held in Maharashtra from 7 Nov 2019 to 9 Nov 2019.
Zonal Volley Ball Tournament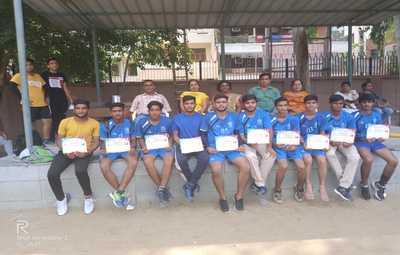 Our Senior Volley Ball team got the *Second Position* in Zonal Schools Sports and Cultural Activities, Directorate of Education, Zone-XI. 36 teams participated in this tournament from various schools. Certificates were distributed by Ms. Pusparatam, SP, Zone XI.
Zonal Primary KHO-KHO Competition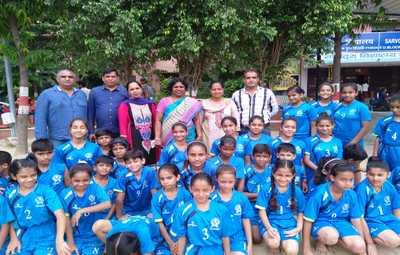 Rocking Performance by our Kho-Kho team of primary girls securing 3rd position and primary boys securing 4th position in Zonal Kho-Kho Competition at GBSSS, FU Block, Pitampura. Their tricks and rhythm proved the talent and energy of SDPS Girls' strength. Appreciated by sports officials and looked special spark among them. They made all happy with their coordination and team spirit.
Summer Athletic Meet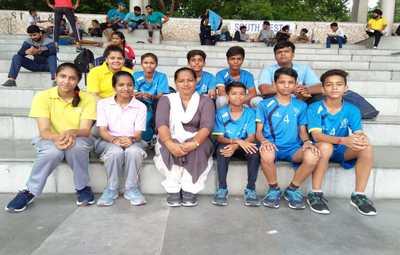 Summer Athletic Meet held at Chatarsal Stadium from 21-26 August 2019 organized by Directorate of Sports Branch, DoE, GNCT, Delhi. Our students from various classes participated in Under 14 and Under 17 Categories. Nikita Arora (XI) - Shotput (5th Position state level). Pratiksha Pal (IX) -High Jump, 3rd Position Aditya (VII) and Srijan (IX) - Long Jump, Selected in Best 12.