From the school desk
Principal's Message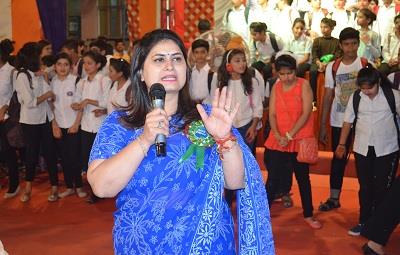 Success is the result of our positive actions mingled with positive thinking, also pursuing our goal with loyalty and perseverance. In our institution
we try to build a learning environment for our
students where they not only develop acquisitively but also
socially,by grasping the right ethics. We consider every child as unique and we teach to foster the natural capabilities of each child.
We believe that blending traditional teaching methods with modern teaching technology will enhance their potentials.. Considering the fact that Education is not restricted to text books but it can be acquired beyond the classrooms, we provide them ample opportunities where they can explore and learn. Our teachers strive hard to groom their personality so that they become successful in their life.
Our innovative students are the Nation Builders and the Architects of Tomorrow.