Workshops
FairGaze Webinar: Holistic Yoga & Pranayama Therapeutic Session in Covid Times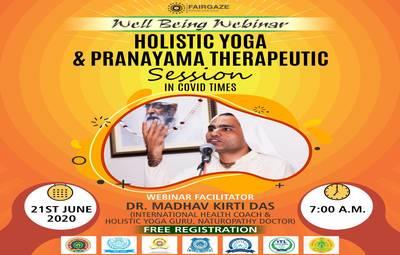 Every 21st of June, International Yoga Day is celebrated. It is praised to spread mindfulness about the significance and impacts of yoga on the wellbeing of the individuals. The word 'yoga' is extracted from Sanskrit which intends to join together.
This Yoga Day will not be the same one as every year it was. Remembering the pandemic circumstances around the globe, presently it will be celebrated on the web.
FairGaze thank and appreciate the school community, especially Bharat National Public School, for supporting this initiative.
MENSTRUATION AND ITS HYGIENE: NOT A TABOO BUT A NATURAL PHENOMENON!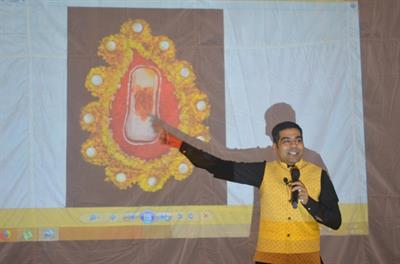 Menstruation, especially in India is surrounded by an array of psychological and religious barriers due to high illiteracy and lack of knowledge regarding menstruation. Although it is a natural process, it is associated with several practices and perceptions within the community. This results in adverse health results. While reviewing our past literature and articles, it was found that the biggest hinderance that comes in the path of menstrual hygiene is little, inaccurate and incomplete knowledge. Girls and women have little or no knowledge about infections caused in the reproductive tract. This is due to improper teachings in our education system.
FairGaze also approaches to school students and conducts menstrual hygiene workshops there. One of the recent workshops related to this was held on 29th August' 19 by Mr. Niraj Gera, a social activist.
Menstruation and Physical Hygiene Workshop By Niraj Gera At Bharat National Public School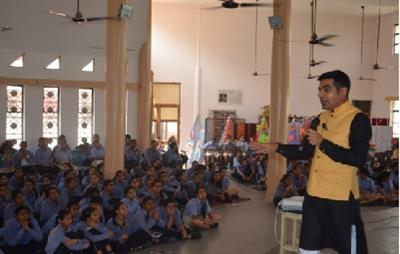 Workshop was conducted at Bharat National Public School by Mr. Niraj Gera on 29th August, 2019 in the school premises. Mr. Niraj Gera discussed about the Menstrual cycle and period with the students of BNPS. As professional documentary photography, he showed as some of his work regarding the Menstrual cycle, sanitary pads and many more. At last he solved many queries asked by students in an explanatory way.
BNPS Hosts the Google Web Rangers Programme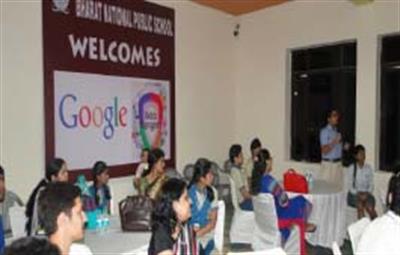 Google Web Rangers , is an initiative that brings together teenagers from across the country, train them about online child safety and then have them create their own campaigns, promoting safe use of the internet. Google in partnership with Learning Links Foundation will reach out to 5000 schools and 10,000 Web Rangers to create one of the world's largest community to active citizens for net safety.The Objective of the programme is to promote safe use of the internet among youngsters, by empowering leading teenagers (ages 13-17) to become young advocates of safe use of the internet and campaign for the same in their wide influence circles.
The teens are challenged to make the best use of their social influence and spread their newly acquired knowledge and skills among other teens and children. This includes, producing educational videos and distribute them online, create lesson plans, workshops, presentations and more. The student delegates, who have now become Google Ambassadors, took part in interactive, informative and fun sessions on topics like managing their digital footprint, being safe on the web and identifying tricks and scams online. They will now have the opportunity to work on creative projects and collaborate with other Web Rangers from schools across the country Exhibitions.