Press Release
TEACHER'S DAY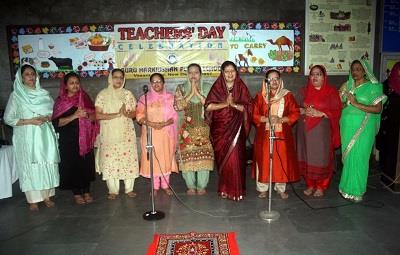 On 5th September 2018 Guru Harkrishan Public School, Vasant Vihar celebrated Teacher's Day. The Head Boy and the Head Girl of the school formally welcomed the Principal, Vice Principal and Headmistress with a bouquet of flowers. The morning assembly began auspiciously with recitation of Shabad and Ardaas by teachers. Later, the students of the senior section presented a cultural programme. The nightingales of the school paid a beautiful tribute to their teachers with their melodious and velvety songs. The dance by class XII on the hip hop beats won the hearts of many. The various speeches and poems by the post holders brought forward their feelings of love, respect, awe and gratitude. They recalled all the beautiful moments of their days in school with their teachers whom they are beautifully binded to. The programme concluded with a vibrant and scintillating Bhangra performance by the senior students, Principal Dr Sukhwant Kaur, congratulated the teachers.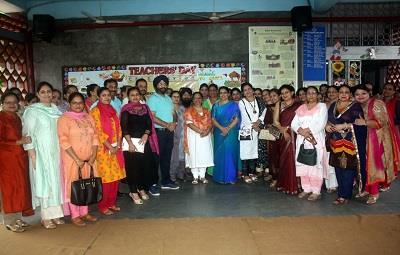 She also appreciated the efforts put in by the children for the morning assembly. She motivated the children to do well in their lives and prove true the effort put in by the teachers in shaping and moulding the personalities of the students.
INVESTITURE CEREMONY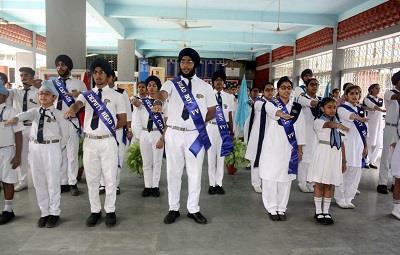 Guru Hakrishan Public School, Vasant Vihar, conducted Investiture Ceremony on 30th August 2018. The ceremony commenced with soulful rendition of shabad by school choir. The young leaders were all prepared to don the mantle of office bearers and carry out their duties with integrity, faith and excellence.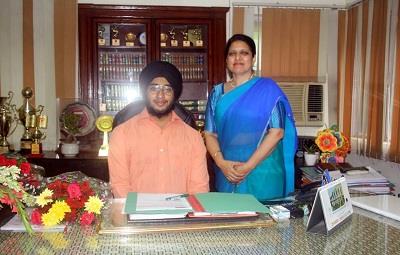 The solemn ceremony was presided over by school Principal, Dr Sukhwant Kaur, She along with Vice Principal and Headmistress conferred badges and sash to the elected students. School Head Boy Ekjyot Singh School Head Girl Mannat Kaur held the school flag with pride and sense of achievement surging in their hearts. This was followed by oath, taking ceremony where the Prefectional Body pledged to serve the school and fulfill their responsibilities to the best of their ability, knowledge, power, duty and discipline in accordance to the vision and mission of the alma mater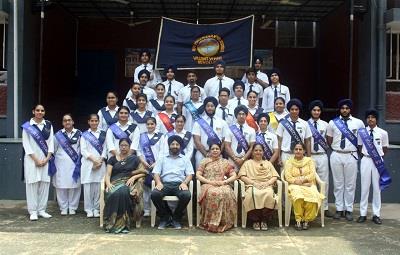 In her address, School Principal, congratulated the newly appointed prefects and encouraged them to act as role models for the rest of the school to emulate. The ceremony concluded with National Anthem.