FG News
THEATRE
24 Jun 17
"Kahani ki Kahani, Ismat ki Zubaani" Hindi Play on 29th June' 17 at 6:30 pm.A play based on Ismat Chughtai's autobiography, Kaghazi hai Pairahan, and other stories
The play "Kahani ki kahani, Ismat ki zubaani" is based on the life of Ismat Chughtai as narrated in her autobiography KAGHAZI HAI PAIRAHAN and through four of her very important and most discussed stories; LIHAAF which explored homosexuality and gender and became synonymous with her name, DO HAATH that re-examined the concept of fatherhood and patriarchy, BICHHU PHUPI where relationships are redefined turning individuals so poisonous that they turn into virtual scorpions and DOZAQI on the power and capacity of perpetually sick, weak individuals who manage to create a 'hell' for their loved ones on this earth.
The play discusses her turbulent friendship with her contemporary Saadat Hasan Manto, an equally great writer, the stormy relationship with her husband Shahid Lateef, the struggle she had to undergo to educate herself and the strength mastered to break all ties to be able to view people from a distance and write stories objectively.
Venue : C. D. Deshmukh Auditorium, Main Building, India International Centre (IIC), 40 Max Mueller Marg, Lodhi Estate, New Delhi.
Entry : Free.
THEATRE
20 Jun 17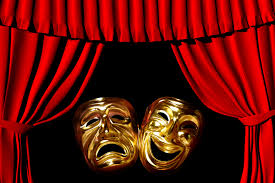 The Summer Theatre Festival from 23dr to 30th June' 17 at 7:00 pm.
Schedule :
23rd June : William Shakespeare's 'Hamlet'
24th June : Mahesh Dattani's 'On A Muggy Night In Mumbai', Language : English
25th June : Agatha Christie's 'Appointment With Death'
26th June : Mahasweta Devi's 'Hazaar Chaurasi Ki Maa'
27th June : Moliere's 'Tartuffe'
28th June : Girish Karnad's 'Agni Aur Barkha'
29th June : Atul Satya Koushik's 'Kaali Shalwar'
30th June : Girish Karnad's 'Tughlaq'.
Venue : Shri Ram Centre for Performing Arts (SRCPA), 4, Safdar Hashmi Marg, Mandi House, New Delhi.
Entry : Tickets priced at Rs. 300, Rs. 200, Available at :
Online : BookMyShow
TALK
15 Jun 17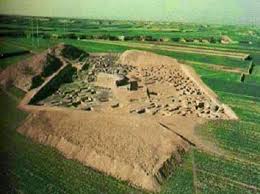 "Recent Archaeological Excavations in Arathipura: A Jain Temple in Karnataka" by Dr. Arun Raj, Archaeological Survey of India. As part of 'Indian Archaeology' Series on 19th June' 17 at 6:30 pm.
Venue : Conference Room - 1, Main Building, India International Centre (IIC), 40 Max Mueller Marg, Lodhi Estate, New Delhi.
Entry is free.
MUSIC & DANCE
08 Jun 17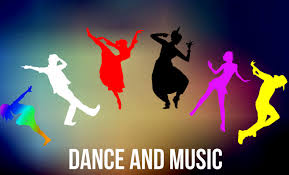 Performance by Har Sakhiyan, an all-women group performs traditional Mystic Sufi Qalams, followed by Odissi dance recital on the poetry of Sufis on 13th June' 17 at 7:00 pm.
Venue : The Stein Auditorium, India Habitat Centre (IHC), Lodhi Road, New Delhi.
Entry is free.
EXHIBITION
04 Jun 17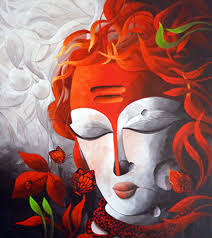 "Vandevta" solo show of paintings by Dhananjay Mukherjee on World Environment Day on 7th June' 17 from 11:00 am to 6:00 pm.
My Words about my art...
I create graphic and structural uniformity on canvas through the play of light and shade. My paintings are basically a judicious mix of the abstract and realistic forms, which stem from unique imagination, which combines the real, natural world with the artistic and creative world. According to me, green is the colour of life, but human beings, through the ages, have exploited it, without understanding how pristine and important it is for life on earth.
In some of my paintings titled "Vandevta – God of the Rain Forest," I have urged people to respect it by personifying the flora in Godly images and figures. The different faces in my painting are carved out of a leaf, with various motifs forming the eyes and lips. I find modernism on canvas with the help of old mythological art, expressing the same through remarkable use of colours to depict the unknown mysteries in the natural world. I got the idea for this theme from the Rain Forest. Somehow, they appear to be forming an image, which looks very much like a God face, or human shape or form.
I feel that nature gives us everything we need in our life, yet we never return the favour. The purpose of my paintings is to inculcate faith in Nature. I believe that through my paintings I can bring people to see the divinity in every green form, be it a plant, a tree trunk or even a leaf.
Venue : Art Gallery, ICCR, Azad Bhavan, I.P. Estate, New Delhi.
Entry is free.
---
Related Events