About this webinar
How To Be Unique
Everyone is one of a unique puzzle made out of bits of character, beneficial encounters, information, and feelings. Each individual has their own point of view and world view and to a great extent powered by the manner in which they've encountered and explored the world.
The characteristics that make each individual a one of a unique is that the fascinating individual can be sharpened, enhanced, and made to develop as we proceed with our life's excursion. Notwithstanding the specific way one's life has taken, the excursion leaves its blemish on the individual and shapes the manner in which they communicate with the present reality.
Be that as it may, we are not sentenced to a specific result.
You have been given with a body to work, a brain to think. We as a whole have been given with a real existence to go through, everybody has 24 hours per day. You have been given with a superb blessing "Making unique choices for yourself"!! This is likewise the equivalent for everybody.
We as a whole have a life expectancy to live and spend. You can settle on not many decisions and go through your time on earth the manner in which you need. We as a whole have 24 hours every day. It is your decision on how would you separate your time between the things you like to do and things you are obliged to do. We as a whole get 1000s of constant considerations each hour of regular. It's your decision on which contemplations you need to shift through and which musings you need to develop. We as a whole meet 1000s of individuals throughout our life. Be that as it may, it is your decision whether to welcome him or be detached. We would all go over a thousand different ways to learn new things. Be that as it may, it is our decision to learn or not to. These are only a couple of models, you will pick much a larger number of things throughout your life than you can envision, picking calling, accomplice, morals and so forth. In this way, these unlimited decisions you make each moment of consistently will make you a one of a unique individuals you are currently and you will be in future!!
Speakers/Mentors
Ram Mishra
Illusionist & Magician
Ram Mishra Magic is a young passionate magician, supernatural entertainer, and a psychological illusionist. He has been pursuing this art form professionally for 14 years which includes more than 700+ live shows globally and also made the country proud by breaking one of the Guinness World Record. He has also been associated with nationally renowned shoe brand 'Campus Shoes'.
Benefits Of Webinar
How to improve you personality.

How to keep your attitude.

How to improve your habits.

How to be creative.

How to decide your perspective.

How to decide your taste.

How to achieve your goals.

How to be passionate and how to follow your passion, and much more.
Webinar Stats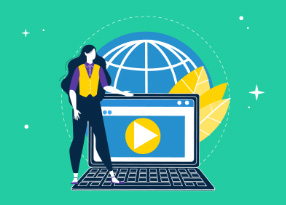 Reach: 2938
Engagement: 434
Website Sessions: 715
Registrations: 0