Event/Activities
Flower Arrangement Competition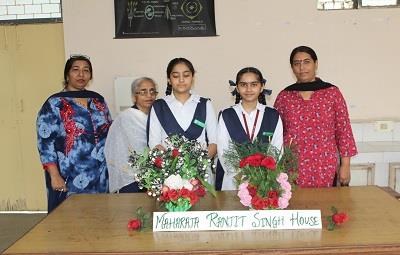 An Inter House Flower Arrangement competition was organized at GHPS Loni Road Shahdara in which the students showcased their aesthetic sense and added fragrance to the beauty of their School.
Inter GHPS Handball Match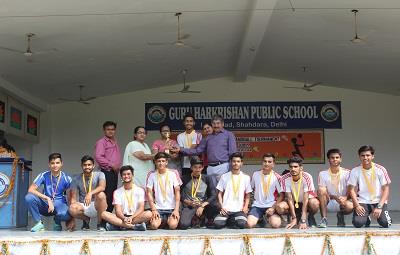 An Inter GHPS Handball match has been organized at GHPS Loni Road, Shahdara, in which energetic and enthusiast Sports stars of all the branches of Guru Harkrishan Public Schools participated and are showcased their sportsmen spirit.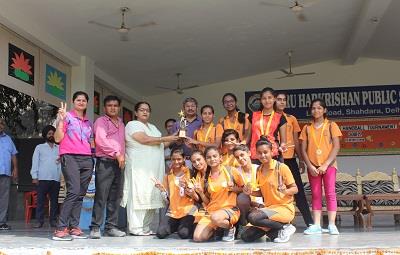 Prakriti Mahotsav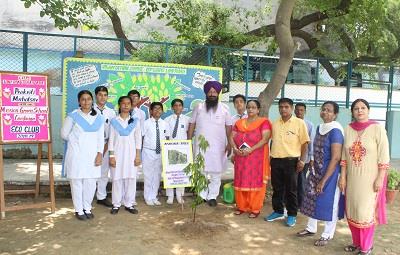 Our Environment is the greatest gift of Mother Nature to us. A clean environment is vital to have a peaceful and healthy life. In order to preserve our environment " Prakriti Mahotsav" was celebrated on 16th August 2018 at GHPS, Loni Road Shahdara enthusiastically and campaign "Mission Green School" was a huge success with plantation of various trees like Ashoka, Sheesham and Guava Trees. Our executive member of DSGMC, S. Kulwant Singh Baath along with Principal Ms. Amarjit Kaur, Headmistrsss, teachers and students planted the trees. The planted trees were given the names after the famous martyrs like Bhagat Singh, Sahibzada Fateh Singh, Bhai Taru Singh, Mahatma Gandhi and Ganga Dhar Tilak etc.
Gurpurab Celebration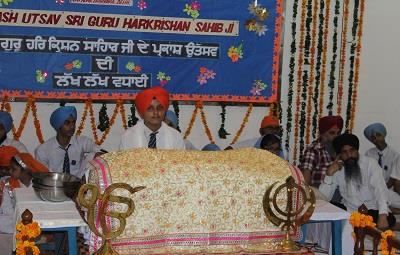 Our founder Guru was celebrated on 10th Aug 2018 in the school premises. The students of the school participated in the celebration with full joy and enthusiasm through reciting Shabads, Sakhis and Poems. The students were called class wise to pay their obeisance to the Holy Guru. Later they were served with Langer on this occasion.
Independence Day celebration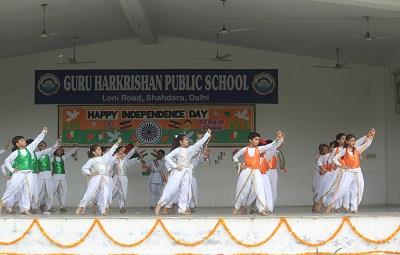 72nd Independence Day was celebrated at GHPS loni road with great zeal. Present on this occasion were the Chairman of the school Sr. Kulwant Singh Ji Baath, O. Principal. Mrs. Amarjeet Kaur, Head Mistress Mrs. Hema Nair along with the dignitaries. The ceremony started with the shabad an invocation to the Lord Almighty. The National flag was hoisted by the chairman and the national Anthem sung by the school choir. The students presented various cultural items depicting the freedom fighter and Indian Culture. It was great day to see the National flag fluttering high in the air. The Chairman and the O.Principal congratulated everyone and advised to the students to follow the path of peace and unity and hoped the students will grow up to be proud and responsible citizens of India.
Divinity summer camp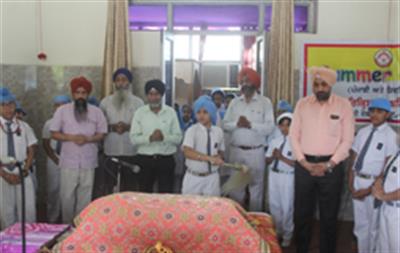 GHPS, Loni Road, Shahdara organised Divinity summer camp to propogate the importance and usefulness of Punjabi language as a medium to achieve success and reach one's dreams and destination.
The camp saw its culmination with the recitation of pious and pure recitation of Japji Sahib and melodious Shabad Kirtan by the students.
A Plethora of activities are going to be organised in the beautiful premises of GHPS. A documentary on Sikh religion, Kirtan recitation, Punjabi Poetry recitation, Shabad Antakshri, Slogan writing, Extempore, Storytelling, Punjabi Declamation will be the attraction of the Divinity Summer Camp