Event/Activities
Educational Trip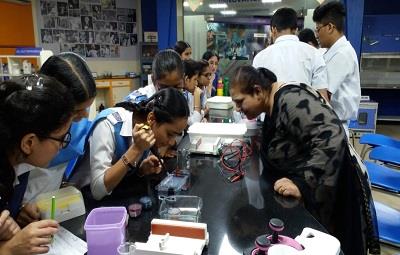 An educational trip to National Science Centre, Pragati Maidan on 25th sept 2018 for senior biology students of Guru Harikrishan Public School Kalkaji was an immensely informative and exhilarating experience. The students actively participated in the Biotechnology lab and thoroughly enjoyed their visit to science galleries showcasing innovative science models/exhibits with special light and sound effect.
Gurpurab Celebration 8th Aug' 18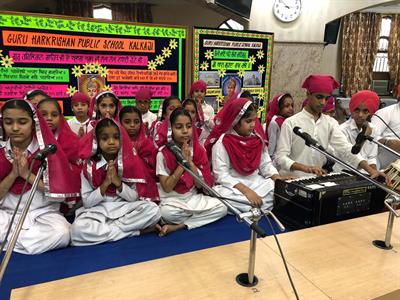 Prakash Purab Sri Guru Harkrishan Sahib Ji
Prakash Purab of Eighth Sikh Guru, Guru Harkrishan Sahib Ji, our founder Guru was celebrated on 8th Aug, 2018 in the premises. The students of the school participated in the celebration with enthusiasm by reciting Shabads, Sakhis and Poems. Sardar Manjit Singh G.K., President DSGMC graced the occasion. The students paid their obeisance to the Holy Guru. Later they were with Langar on this occasion.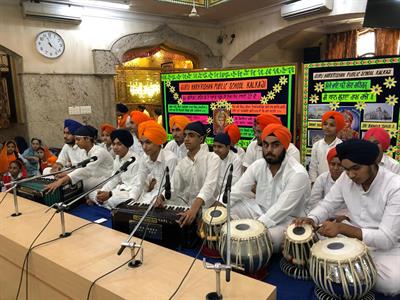 Independence Day Celebration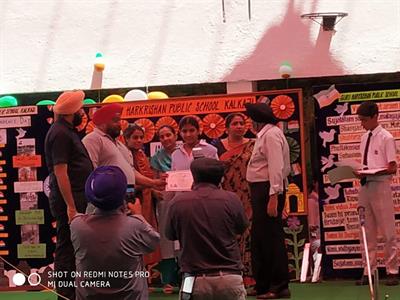 The students of GHPS Kalkaji celebrated the 72nd Independence Day in the school premises with gusto. It was heartening to see children apply themselves with as much zeal and zest to the Independence Day celebrations as in other festivities. Their participation in cultural activities on the 72nd Independence Day revealed their enthusiasm. The entire school was festooned with colours of the Indian Flag. Tiny tots of the primary classes dress up as freedom fighters brought the entire audience to their feet.
Entertainment programmes by the middle and senior segments were part of the Independence Day celebrations to spread the message of unity in diversity and place. A tableau on Rani Jhansi, Bhagat Singh and Mangal Pandey were presented by the senior segment.
English Literary Week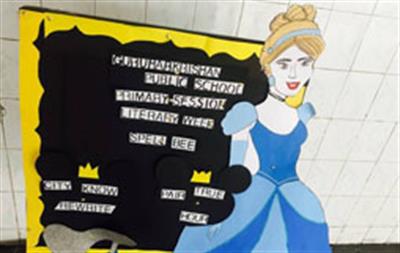 A fully packed English Literary Week week, with a range of activites, was conducted for the the students of Primary section, with great enthusiam where the focus was to read with enjoyment & to make students unnderstand the importance of English Language in a playful manner. They were provided with an opportunity to showcase their artistic skills by sketching some cartoon figures by making 'Book Jackets', Book Covers etc. One could see and feel the enthusiasm that the children had in their presentation. These activities kept the children engaged and it was organized to explore and encourage creativity in children and offer them a platform to showcase their skills and vocabulary by various competitions 'story Presentation' 'Spell Bee' competitions. This week had inspired the children to think and work innovatively and kinesthetically.
Junior Master Chef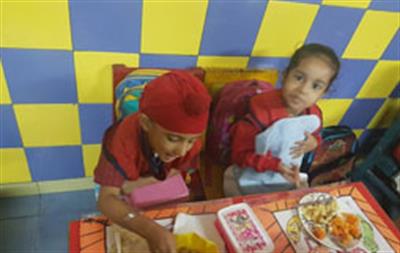 It was fun to watch the tiny hands at work at 'Junior Master Chef Competition' which was held in our school premises . The children were efficiently worked to help their teachers in preparing Yummy foodstuffs like making of fruits and vegetables salad, sandwiches, cakes, cookies tec. They carried varieties of food items from home. This activity developed amongst them a habit to eat healthy and nutritious food. The kids were also aware of these facts and phrases that 'A healthy mind in a healthy body' and 'Health is Wealth.'
Market Day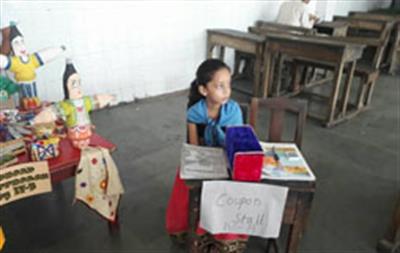 Market Day was established in school with variety of different things and eatables on sale by the the kids of class IV for teachers and kids of primary section. ...
It was Big time fun activity for the kids which also taught them the concepts of sale, purchase, profit and loss.