Event/Activities
Skipping Championship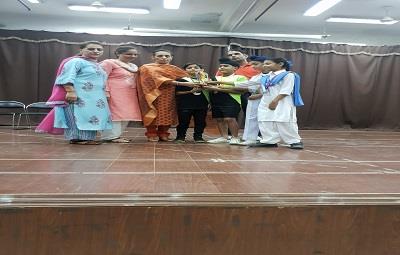 Students of GHPS Punjabi Bagh participated in Double Touch Speed Relay Skipping Championship on Sep. 29 & Sep. 30, 2018 at Indira Gandhi Indoor Stadium, Delhi. Four students bagged Gold medals, three students bagged Silver medals and two students won bronze medals. Overall under 14 Trophy was also bagged by the school.
'Bani and Declamation' competition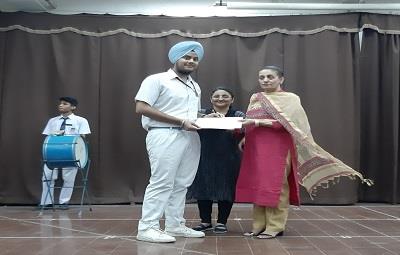 A 'Bani and Declamation' competition was held at Mata Sundri College on 11th October 2018 in which students of GHPS Punjabi Bagh participated at all the levels ( from Nursery to Sr. Secondary level) and have bagged many accolades in both the fields.
They have been awarded :

(A) - Bani

1. Sr. Secondary level :
1st team prize (Pritpal Singh and Ravneet Kaur)

2. Sr. Secondary level :
a) Ravneet Kaur - 1st prize (Individual)
b) Pritpal Singh - Consolation prize (Individual)

3. Primary level :
Consolation team prize ( Manmeet SINGH and Gagandeep Singh)


(B) Declamation

1. Sr. Secondary level :
a) 1st Team prize ( Tanveer kaur and Ramneek kaur)
b) 2nd prize individual ( Tanveer kaur) .
Scrabble for Schools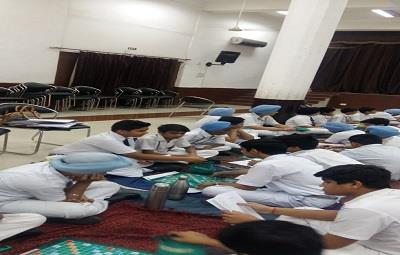 G.H.P.S Punjabi Bagh Organised a workshop for classes VI, VII & VIII on 15th October 2018 in the school auditorium on the topic " Scrabble for Schools". Resource person was Sunny Singh Bhatia who explained the rules of Scrabble on the projector to the students of classes VI to VIII. After that, the scrabble boards were distributed to students for the game. The highest scorers were awarded. All the students enjoyed a lot. To conclude it was an entertaining scholastic activity to improve vocabulary, word building and calculation skills.
(By Collins)
Workshop on Indoor Air Pollution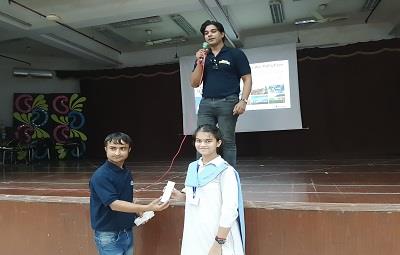 GHPS, Punjabi Bagh organised a worship on indoor air pollution for classes vi to viii on October 5, 2018, in the school auditorium, in association with Blue air. Students were made aware of the causes of indoor pollution and the steps which could be taken to clear the indoor air. They were also encouraged to take part in the contest 'blue air champions' by sending their entries in the form of articles, poems, pictures, etc on their website.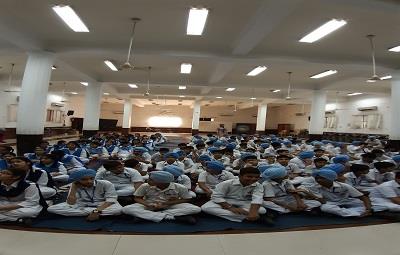 Investiture Ceremony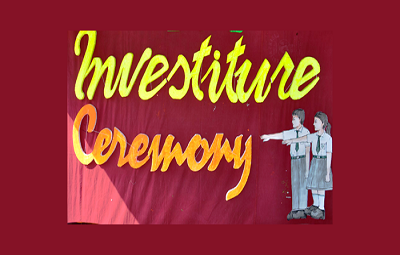 'Leaders are not born but are made by their experience in life.'
Guru Harkrishan Public School, Punjabi Bagh conducted the Investiture Ceremony for the Session 2018-19 on August 13, 2018. It was an endeavour to inculcate leadership qualities among the students and to equip them to face the challenges of the future. All members of the elected prefectorial team took oath to accomplish the assigned duties and the newly elected Head Boy, Simranjeet Singh XII C and Head Girl Navleen Kaur XII C promised to carry out the duties conscientiously. In her address the school Principal, Mrs T.P.K Gujral expressed her deepest concern regarding inculcating the habit of discipline among the young generation. She also apprised the newly elected prefectorial team that, as leaders shouldering responsibilities comes along with power which should be utilized in the interest of the school. On behalf of the prefectorial board, the Head Boy Simranjit Singh and Head Girl Navleen Kaur proposed Vote of Thanks and promised to keep the sanctity of the post assigned. The function concluded with the National Anthem.
Inter-GHPS Heritage Quiz Competition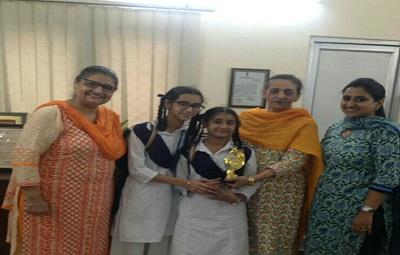 Jasmeet Kaur and Pratigya of Class VIII-B participated in Inter GHPS Heritage Quiz Competition 'Q.FIESTA' on July 30, 2018 and secured first position.