Event/Activities
Diwali Celebration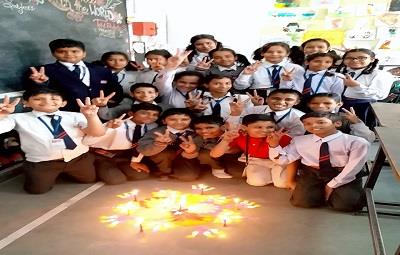 Diwali Celebrations and diya making Competition held in Holy World School.
Inter-School Vedic Maths Competition 2018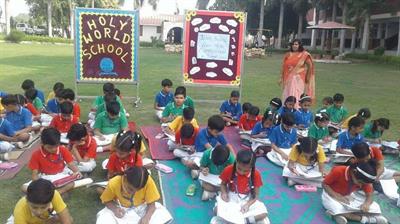 Inter-School Vedic Maths competition was organised at Holy World School where students participated with lots of energy and zeal.
Ramayana by Kinder Garten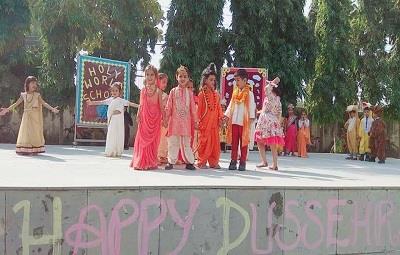 Role play of Ramayana was performed by the children of Kinder Garten at Holy World School.
Gandhi Jayanti Celebration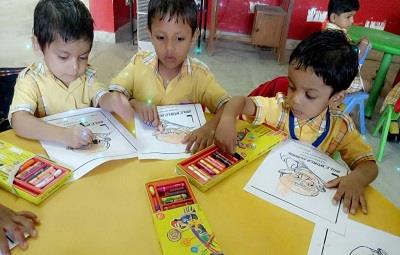 Children celebrated Mahatma Gandhi birthday on 1st October with lots all excitement.Also they coloured the portraits of Gandhi Ji.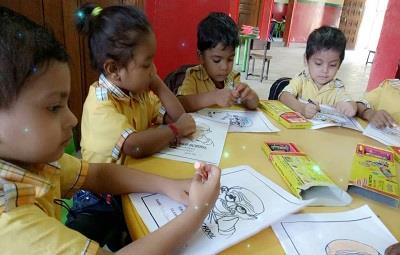 Independence Day Celebration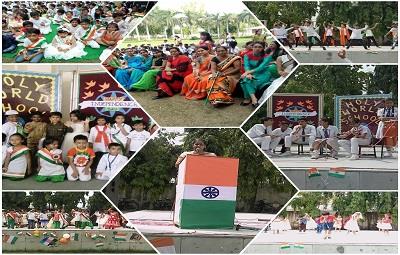 We celebrated 72nd Independence Day with unprecedented patriotic fervour on 14 Aug 2018.All the teachers and students gathered on the assembly ground.The gamut of celebration activities held in the school. The Chairman throw some light on the struggle for the freedom of India. The Principal gave a speech reminding the teachers and the students of the sacrifices made by our great freedom fighters.At the end, the Principal hoisted the tricolour and the national anthem echoed the entire school.
Mock Exercise On Earthquake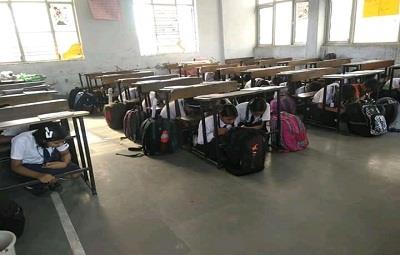 A school level mock exercise on earthquake was conducted by School Disaster Management Authority (SDMA). Children were taught about various techniques of dealing with an earthquake and how to mark themselves safe during such a mishappening. Safety is everyone's priority... and we also follow this path at our school .An event was organised at school in which we conducted a mock drill on earthquake for the students of class 6.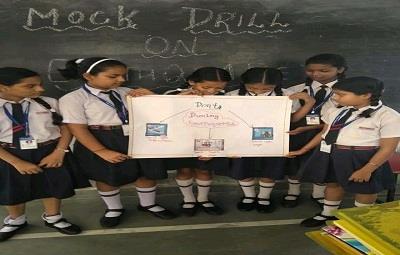 The only aim behind it is to make students aware about all the aspects related to earthquake and make them to know how deal in such situation . Their social teacher told them the ways to protect them and help them each other in a situation of earthquake so that not only they can save themselves but also can help other people in their surrounding in during or after an earthquake.