Expert Speaks
/ Self Defence
Interview with Mr. Yashpal Singh Kalsi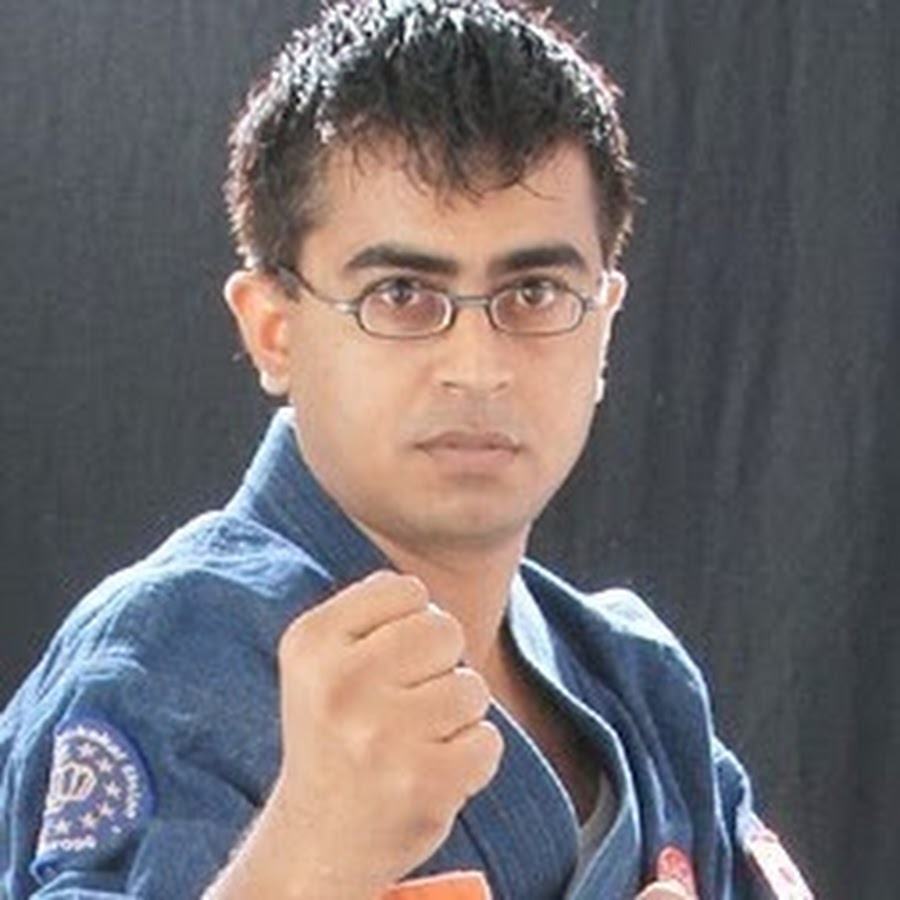 Mr. Yashpal Singh Kalsi was born in 1978. A Sikh boy who started learning Karate in 1986 at the age of 8, he became the captain of his school karate team. Later in 1990, he joined a professional karate training school run by the accomplished Sensei A. B. George, and received his black belt six years later in 1996. Yashpal has been awarded many titles, trophies and medals during his student life, and when he made the transition to professional competition, he became a regular medalist at State, National and International Karate Championships. FairGaze got an opportunity to interact with Mr. Kalsi through our correspondent Ms. Priyanka Negi.
Would you like provide us with few insights of your journey from being a school karate team captain to a Mix karate expert?
I studied until metric in Adarsh Public School in New Delhi; this is where I started my Karate journey. Not every school provided an opportunity for the activity like this in those times where studies are the only priority for everyone. My passion for martial arts and few demonstrations in our school assembly inspired me to start with Karate. Later, I was selected as a Team captain of the school team on the basis of my attendance in all classes and better performance in the competitions held further.
To be a MMA trainer is not an easy goal. People say they are MMA trainers, but there is always something which remains to be learnt. A successful MMA trainer should be open to learn new styles. To be a MMA trainer one has to pass through many challenges in terms of their fitness, their respective Martial Arts styles etc.

I found Karate as a base for the beginning of my MMA carrier as a trainer. I visited Ukraine in the year 2002 and continue to train in the next training camp in 2003 as well. That seminar changed my perspective of Sports Karate and helped me to focus on extreme level of body conditioning and strength which is required for MMA. This is the time when I started watching MMA fights online and on TV channels.
How was your experience when you met renowned karate masters such as Sensei A. B. George and Dai Sensei Moses Thilak?
All credit of my success goes to my masters. I was the student of Sensei A.B. George. It was in my school days when I learned my first punch and kick. Sensei A.B. George was the student of Shihan Moses Thilak. I was honored when I got my Black Belt 3rd Dan from him.
What is the difference between Tae-Kwon-Do and Karate? What are the benefits of both?
For a beginner to know that Taekwondo is a Korean art of self-defense. Focus on high kicks. While other moves like kicks and punches are a small part of it.
While Karate is a Japanese Art focus on self-defense using every part of the body including Judo throws, kicks, punches, knees, elbows and locking as well. Both are the Olympic sports now.
At the age of 12, doctors advised you to stop the martial arts training to avoid the risk of further complication to your weak retina? How did you face it?
"Things are not easy in life and you have to keep fighting to achieve your goal, There are lot of adversity on our way, it's your decision to get knock out or get up" – I choose to get up and fight.
During my learning I trained myself in such a way that I never got hit on my face except once or twice during my player life.
How do you define martial arts? How it has changed your life?
In brief, learning martial art is a life changing experience for me. It taught me to never give up whether it is life or a competition. Things may be difficult but not impossible.
Do you agree that karate can have a positive influence on students?
If Karate can change me, it can bring change in everyone who learns it. If trained under good master it always leave a positive impact. I always try to share my experience of 30 years in martial art – "Never Give up".
Feedback from students makes me more confident everyday when I hear positive feedbacks from my students.
According to you, how students can deal with the challenges they face in their daily life?
Every session we train at Sanshinkan (the organization which I am running in India) is challenging. New Students want to give up in the middle of the session, this is the time we motivate students to complete the workout. In the end of the class students get the feeling of some kind of achievement which makes them feel amazing. We also teach the traditional concepts of bushido – "The way of the warrior" this answers everything about the question.
Do you agree that students who continue to practice the martial arts for prolonged have an increased sense of responsibility and a lower level of anxiety?
Yes of course we have some 5 rules (Known as DOJO KUN) every student must know and follow is:-
1. Perfection of character
2. Honest and sincere way
3. Endeavor to excel
4. Respect
5. Refrain from aggregation through spiritual attainment.
We make sure our students follow the way of Dojo Kun during the class as well as their lives outside also.
As martial arts teaches confidence and self-discipline while providing engaging physical activity, should it be included as a component in the process of complete holistic development of students?
I strongly recommend martial art for our new generation, who lacks in physical activities. Electronics and gadgets are taking the place of sports and games these days. To develop the physical efficiency of lungs, body reflexes and strong body, child should opt some outdoor sports.
This implies to all the people working for corporates with sitting jobs. It is our life and we should keep ourselves fit physically and mentally. If you are feeling old you must try to learn martial art to get younger.
What would be your sincere advice to students who wants to take up martial arts as their career?
There are opportunities for everyone for the championships to be a professional fighter or a trainer. As per the feedbacks we gets from our students who tried different gyms and other fitness activities, the gym trend will show some downfall in coming days and people want to do something meaningful to their life. As a result of which all big gyms are now introducing the Martial Arts trainings in their respective fitness centers.