Program Fees :
Rs. 1000/- per class
Duration :
2 days in a week
An athlete or sportsperson is a person who is good at a sport and competes in one or more sports that involve physical strength, speed or endurance. The term's application to those who participate in other activities, such as horse riding or driving, is somewhat controversial. Athletes may be professionals or amateurs. Most professional athletes have particularly well-developed physiques obtained by extensive physical training and strict exercise accompanied by a strict dietary regimen.
PROGRAM OUTLINE
Warm up exercise 10 minute, fitness knowledge
Speed.
Endurance
Strength
Coordination
Flexibility
Fitness test
Endurance test
Speed test
Strength test
Mentor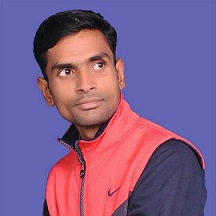 Sujeet Kumar
Mentor
Sujeet Kumar is a accomplished athlete who has been making his contribution felt in many athletic event and organizations such as All India Inter University Athletics, a tournament organized by Kalyani University and the All India Inter-University Cross Country. In addition, he has been a recipient of many awards and medals for performance in many athletic events across the country. Sujeet has been awarded with the title of 'The Marathon Man' by the Delhi Athletic Association. Sujeet has put his talent and his experiences to the benefit for helping students achieving new heights, especially students who want to pursue their career in Sport and Physical education.