Program Fees :
Rs. 15000/- for complete course.
An oriental system of unarmed combat using the hands and feet to deliver and block blows, widely practiced as a sport. Karate is now predominantly a striking art using punching, kicking, knee strikes, elbow strikes and open hands techniques such as knife hands, spear hands and palm heel strikes. In some modern styles, grapping, throws, joint locks, restraints, and vital points strikes are also taught.
PROGRAM OUTLINE
Hand striking techniques.
Leg striking techniques.
Blocks.
Basic sparring techniques.
Scoring techniques.
Counter scoring techniques.
Sweep techniques.
Katas.
Advanced level kicks.
Mentor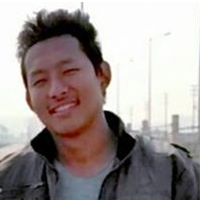 Yuvraj Karate
Mentor
A black belt 4th Dan champion in Karate, Yuvraj has been taught the Shito-Ryu form of the sport by his father Mr Bal Kishan who is a reputed Karate instructor. He started learning karate at a very early age and now is a Gold Medalist in National and Indo-Nepal Championship. Yuvraj Gurung is an enthusiastic karate teacher and makes sure that his students learn the form accurately. He has worked as an instructor for 6 years and has also held workshops for girls and women to teach them the tricks of self-defense.