Program Fees :
2000 Per week.
Sports journalism is the essential element of many news media organizations. While the sports department within some newspapershas been mockingly called the toy department, because sports journalists do not concern themselves with the 'serious' topics covered by the news desk, sports coverage has grown in importance as sport has grown in wealth, power, and influence.
PROGRAM OUTLINE
Journalism in brief.
Journalism around the world.
History of Indian journalism.
Indian media industry.
Mentor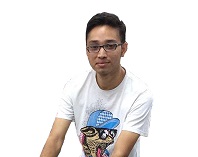 Mahendra Pal Singh
Mentor
Mahendra Pal Singh is a Communication Consultant for an international NGO based in Guangzhou,China. He is NET-JRF qualified and is a media educator and researcher. He is the co-author of the book " Media in Trumpworld". He has written and contributed many research articles in the field of media. He has also dabbled as a freelance sports writer-writing match reports and feature articles and worked in the field of Sports PR. Besides academics and sports, he is a newly turned follower of minimalist lifestyle and wishes to spread the word about it.