Program Fees :
Rs. 3000/- per student
Duration :
1 month (10 days course) (twice a week)
Do you struggle with your communication skills? Do you find difficulty while building sentence formation? Do you have a fear of speaking and writing? Do you run short of vocabulary while speaking as well as writing? How to become an eloquent speaker? How to start this journey? Do you want the answers to the above-said questions?
Then, You are on the right platform. Fasten your seat belt and get ready to fly. A one-stop solution for honing your spoken English, Creative Writing, Pronunciation Skills, Public Speaking, and usage of Advanced Vocabulary!
This course will be building a stronger foundation for your career. No matter you are a student or a working professional. The learner will acquire crisply and shortly to encourage their confidence. Always remember, Accurate English means Accurate Grammar, Accurate Pronunciation, and using precisely advanced vocabulary.
Benefits:
1. Practice sheets
2. Free Study Materials
3. Problem-solving on WhatsApp
PROGRAM OUTLINE
1. Parts of Speech
2. 12 Tenses
i) Present Simple Tense
ii) Present Continuous/ Progressive Tense
iii) Present Perfect Tense
iv) Present Perfect Continuous
v) Past Simple Tense
vi) Past Continuous/ Progressive Tense
vii) Past Perfect Tense
viii) Past Perfect Continuous Tense
ix) Future Simple Tense
x) Future Continuous Tense
xi) Future Perfect Tense
xii) Future Perfect Continuous Tense
3. Auxiliary Verbs
4. Negatives and Questions
5. Spoken English Sounding Polite
6. Frequencies
7. Stative vs Action Verbs
8. The Passive Voice
9. Quantifiers with Nouns
10. Requests and Offers
Mentor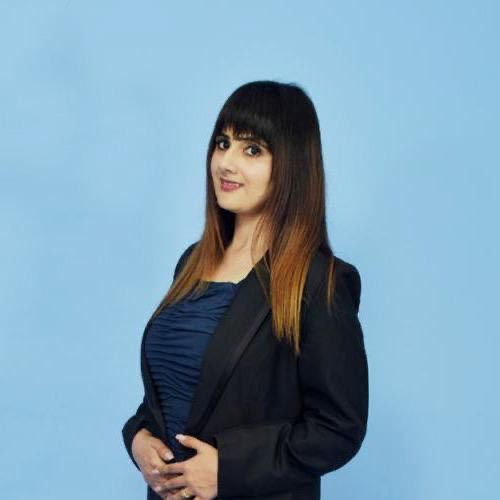 Sunita Juneja
Mentor
She is a versatile person and has nine years of work experience. She follows the mantra of two P's clear-headed, Profession & Passion. She is a certified TEFL, IELTS, and English Trainer. Good communication has become mandatory nowadays. Observing the needs of fellow masses and considering the need for good communication skills, she started lessons lane for IELTS, Spoken English & Personality Development. She uses 'BRAINSTORMING TECHNIQUE' for spoken English. Apart from that, she uses 'ANNOTATION TECHNIQUE' for the reading exam of IELTS. She helps to answer the questions within the given time frame and also helps to amplify speaking skills, build up a vocabulary bank, and feel confident in the workplace. She also provides English lessons on the YouTube channel and for the live classes, you can visit www.lessonslane.com.