Program Fees :
Rs. 450/- per class
Duration :
2 weeks (3 classes per week) | 6p.m- 7p.m |
Mithila/Madhubani art--A traditional folk artform of Northern India which has been transferred from mothers to daughters form generation to generation but has gained recognition only in the last few decades. The paintings are traditionally based on mythological stories and pastoral symbols. Even though this art is centuries old, it has preserved its original style and contents in its native land of Mithila. The painting style is well known for its vibrant colors, unique borders, symbolism and mythological stories. This art form has been used in its home region to decorate homes and to invite the favor of the gods. However, its popularity is so widespread that it's immediately recognizable as 'Indian' art. In this workshop, you will learn about Madhubani art not just only as a painting but also learn how to create one to adorn your home walls, coasters, name plates, lampshade , bookmarks and many more.
PROGRAM OUTLINE
Basics of madhubani : borders,patterns and detailings
Basics of madhubani: Motifs
Madhubani doddle & mandala, and colour scheme
Madhubani bookmarks and lampshade/fabric
Madhubani on coasters
Madhubani on terracota/ceramic/glass
And guidance to set up your own business
Mentor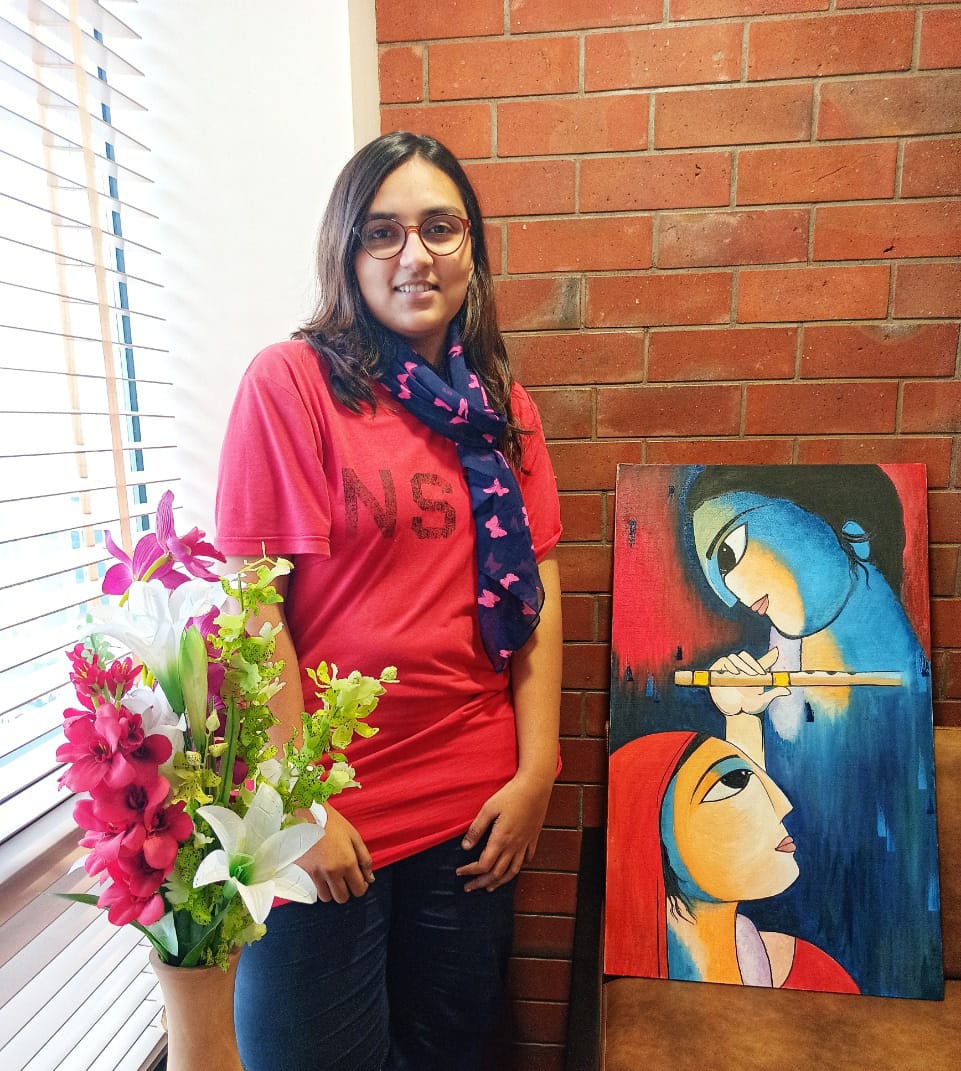 Jainee Shah
Mentor
Jainee Shah is currently pursuing her degree in Architecture. She's a self-learned free-soul artist and knows various art forms. Art gives her wings to express herself with freedom and she believes in "Do What You Love". Through art, the exploration is endless and she thinks one must never stop learning from it.