Program Fees :
Rs. 500/- per class
Duration :
3 months (2 classes per week) | 5 p.m- 6p.m |
Yoga aims to make us realise our inner divinity which is much beyond our body, mind and possession. There are three basic elements in Yoga Asanas, Pranayama and Concentration. Yoga exercies recharge the body with cosmic energy and facilitate. The five major principles of yoga:
Proper exercise
Proper breathing
Proper relaxation
Proper diet and nutrition
Positive thinking and meditation
Yoga is not a religion it is a way of living that aims towards a healthy mind in a healthy body.
PROGRAM OUTLINE
Shukshamvyayam
Asana
Pranayama
Meditation
Shuddhikarma
Mantrayoga
Poweryoga
Mentor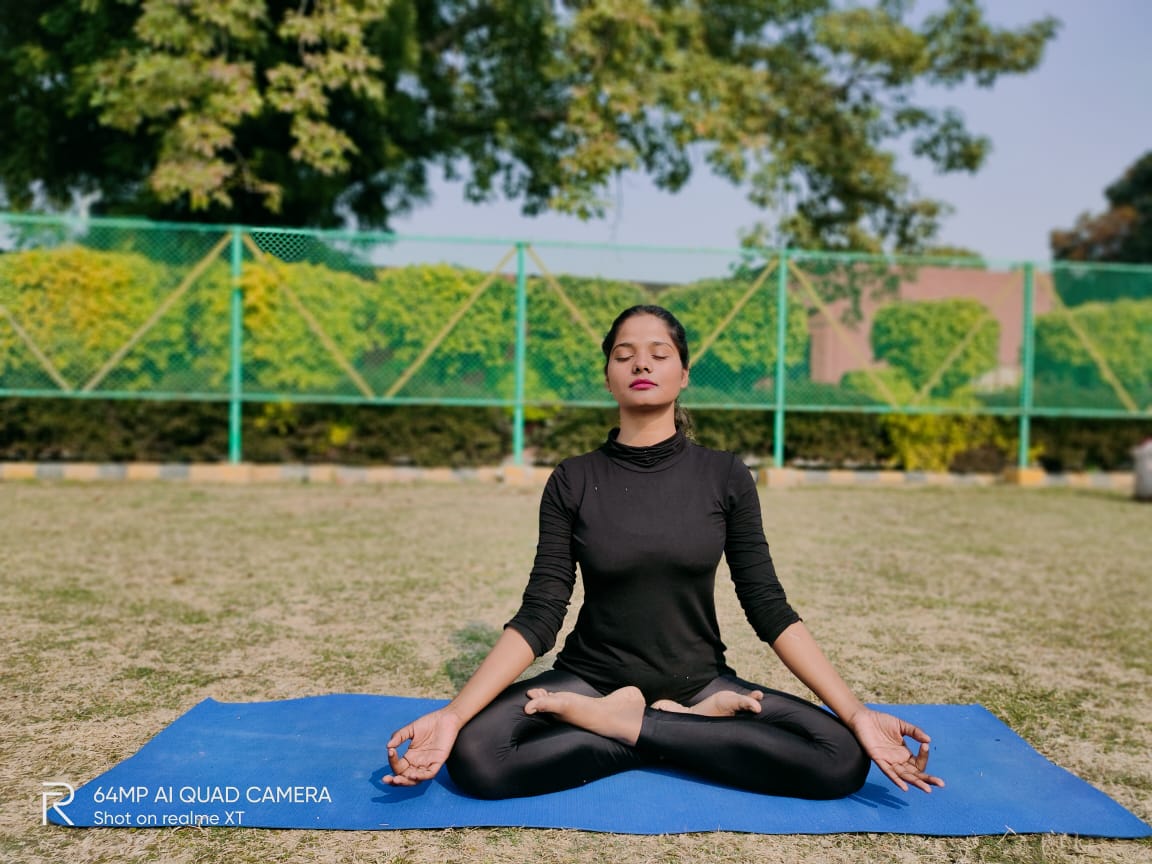 Aashima Ranjana
Mentor
Ms. Aashima Ranjana is a Yoga Trainer. She is doing yoga for the last 7 years. She did her Bachelors in Political Science from Delhi University. She also holds a Diploma in Yoga from Shri Lal Bahadur Shastri National Sanskrit University along with her foundation course from Morarji Desai National Institute of Yoga. She is currently pursuing a Masters in Political Science from Delhi University and has been also taking personal Yoga classes.