Online School Newsletter – Member Schools
Fairgaze is proud to be associated with following schools.
FairGaze offers online school newsletter services to its member schools. You can keep students and parents informed of multiple activities such as workshops in school, annual programs, sports activities, article writing, etc.
FairGaze helps create an attractive school newsletter to drive engagement and communication between the schools and student families. We regularly update the newsletter so that no news is ever missed.
School newsletters are used to increase parent involvement in classroom activities, fortify student skills and talent, solicit materials and resources, and provide tips for supporting children's holistic needs- health, emotions, and academic achievement.
Schools and parents require a one-stop school management system. A School newsletter is an effective way of communicating and announcing school activities to parents and students. A simple, effective, and low-cost method is ideal for fostering a connection between the school and home.
FairGaze is a school online media collaborating with thousands of schools in India. If you want to associate your school with FairGaze, kindly submit your details to info@fairgaze.com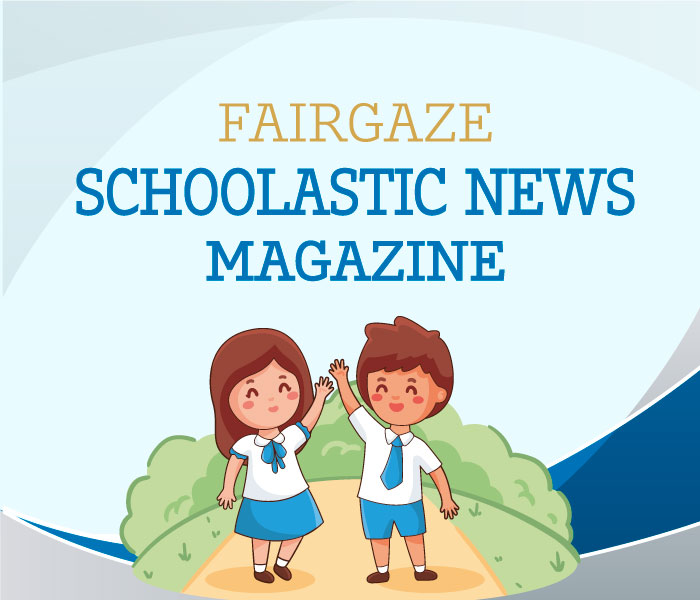 FairGaze engages with over 1300 schools, providing Schoolastic News to over 350,000 students. This magazine expands students' knowledge beyond the curriculum, focuses on social and emotional learning, and encourages creative thinking. It nurtures young minds, promotes holistic development, and offers academic solutions and resources.

Read More