Passion for development of students: Our aim is to meet promote holistic development of a child and to help them achieve their maximum potential.
Enthusiastic Learning: We deliver content geared to engage students enthusiastically and deliver learning through experience.
Collaboration with various brands: As the School Program Organizers in India, we strive to explore possible collaboration between FairGazeand brands or companies where the synergies match.
Networking with several schools: As the Event partner in school, we can proudly say that in this journey we are engaged with renowned and trusted members of school fraternity.
Business Growth among young generation: We act as an education event organizer and as a school event management partner and we helps to create an early brand affinity and loyal customers among the young generation, their parents, and teachers.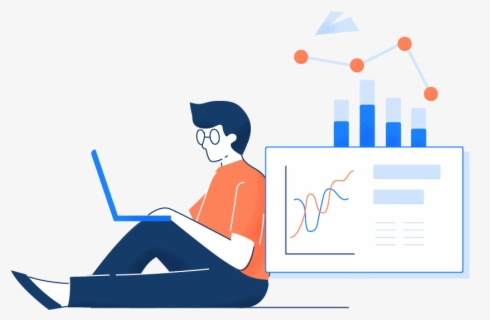 FairGaze acts as both school event management partner and school community partner facilitating various engagements with school community effectively delivering a long lasting impact.
We act as a school outreach partner for brands and help them in getting enormous amount of exposure inside the boundary walls of schools.
Our unique engagements programmes such as webinars, competitions, MUNs and other online engagement activities create compelling brand engagements avenues for brands aligned to school community.
Our Successful
Case Studies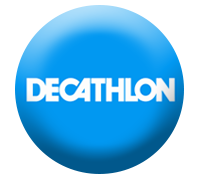 Decathlon as our Fitness
Partner
We supported the brand by creating various experiential learning zones in schools. For example, a gala event 'Sports Fiesta'at Delhi World Public School, Noida was organized.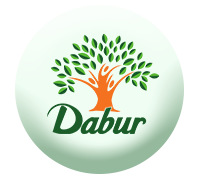 Dabur as Health and Wellness
Partner
As an event partner in school, we introduced the brand in school's canteens and also promoted its juices at the Ramjas Basketball Championship League where 150+ schools from across India participated.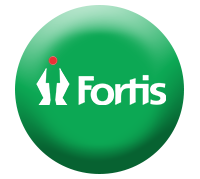 Fortis as Mental Health
Partner
We worked with renowned Fortis psychiatrist, Dr. Samir Parikh to host a webinar on mental health with saw participation of over 1800 students across India.
Building Brand Awareness
FairGaze is ideal education event organizer & school event management services provider to build brand awareness as we work very closely with schools and students across India through various webinars, online competitions, MUNs, campaigns and various other activities.
Increasing
sales
FairGaze acts as BTL agency for school to create opportunities and engage with the school community, bringing the right footfalls to the brand and actively deliver on brand recognition, reputation management and sales.
Unique IPs title sponsorship
FairGaze own unique Intellectual Properties like "India As I See", "Dazzling Talents", "Student Journalists", "FairGaze MUN", which provides year-round engagement opportunities with the student community.
Improving brand
image
The collaboration with FairGaze's school community engagements will help in building and promoting a positive image of the brand at an early age.
Our Unique Engagement
Opportunities
Intellectual Properties
India As I See is an annual creativity competition for school students, which saw 2.8 million reach in 2019 across India. Aimed at promoting nationalism and celebration of India's Independence Day, India As I See competition is scheduled for July-Augustevery year.
Dazzling Talents is an online contest for the school students to showcase their talents and an opportunity to fame and recognition on global scale. Our education event organizers host in various categories are invited to showcase their talents across diverse genre like dancers, chefs, singers, poets, bloggers, etc.
SDG campaigns: FairGaze , a leading education-based media platform aims to create awareness programs on sustainable development goals. The FairGaze SDG school program involves students to spread awareness and involve various SDGs in behaviour, career, objective and lifestyle. It is essential to build a healthy environment with sustainable objectives and practices. Sustainable development goals ensure the safeguarding of the environment from deteriorating further. Sustainable goals provide the best framework for a healthy and sustainable global environment to rejeuvenate. FairGaze collaborates with hundreds of participating schools to develop SDG in the study modules. This aims to implement sustainable development goals in the community.
Webinars
Broaden education: We provide free webinars for school students that are aimed at spreading knowledge and awareness among school community across diverse interest areas. Large number of subscribers: These webinars, conducted by renowned 120+ mentors, have already crossed 10,000 registrations.
The webinars classified under four categories:
Creative thinking

Well Being

Future life skills

Coffee with counsellors
FairTalks
Hot Topics Discussion: FairTalks is a panel discussion on burning topics affecting school community.
Well reputed panellist's: The panellists include renowned ministers from Government, senior officials from premier institutions like CBSE, NCERT, Juvenile Justice Commission, Department of Education, Ministry of Defence along with stake holders from school owners, administration and corporate houses.
Gathering maximum Eyeballs: FairTalks goes LIVE on our own school media channels which garners tens of thousands in viewership among the school community.
FairGaze MUN
FairGaze MUN aims to promote World Peace through value education and increased awareness of global issues to encourage students to become Empathetic Global Citizens by providing opportunities of skilling, showcasing, and publishing their works.
Teaching critical skills: FairGaze organises Model United Nations (MUN) to make definitive impact on students by expanding their understanding of the world by inculcating empathetic approach, imbibing future skills and core values.
Holistic growth: Participation in MUN is an aspiration among school students who develop conference organisation, research, debating and management.
Have Any Questions?
Click to submit your query.